About Us and the team at fishkeeping forever which is made up of several writers all of whom are experienced fish-keepers, store owners and writers within the hobby.
My name's Carl and I'm the main editor and work closely with two key writers both of whom are very experienced fish-keepers.
We have a staggering collective total of 200+ Years of experience in the business between all of us who write for FishKeeping Forever.
About Us – Meet the Fishkeeping Forever Team
Carl Broadbent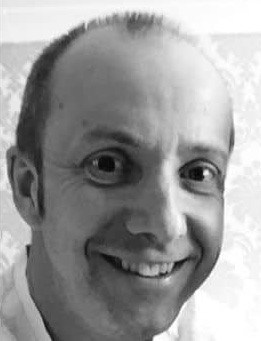 My name is Carl, and I am the senior editor at fishkeepingforever.com
I started my journey in the aquatic trade at the tender age of 16 working in a wonderful aquatic shop specializing in saltwater fish called Ocean Aquatics
3 years later I became the manager for 3 years before opening my own tropical fish store and aquatic plant import business.
My love for fish keeping has always been in my heart and I think it always will be, hence the name of this website – fishkeepingforever.com
If you're new to the hobby welcome and get ready to be hooked ( No pun intended) to fish keeping. Once you get the bug like I did 30 Years ago you'll never stop owning aquariums and fish takes. I have only ever been without a fish tank for a very short period of time between moving homes and whenever we are moving home I think about my aquarium before most other things. Much to the annoyance of my wife and children.
I am and have been through my 30-year fish keeping experience a member and even advisor to many aquarium clubs and societies. I have published many articles in popular magazines in my day such as: Practical fishkeeping Magazine
I am an prolific writer and write about fish at least once or twice a week. I share my 30 year knowledge with you to try and help you care for your fish better. There's so much miss information on the internet it can be hard to know the wrong from right. But hopefully our articles, videos and general fish keeping information will help you.
Here is a few of my articles….
Copperband Butterfly fish Reef Safe?
30 Fish-keeping mistakes beginners make
---
Meet the rest of our team….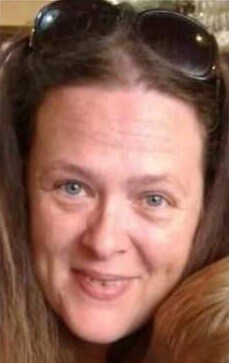 Joanne Burn has been an enthusiastic fish keeper since childhood when her aunt gave her a spare tank.
Although it was mainly maintained by her Dad, Joanne fell in love with the hobby and continues to keep fish until this day.
Nowadays she maintains her own tanks and is a freelance writer for numerous fish keeping websites and social networking groups. Jo is in the middle of building her own and first fish pond and in between writing for this publication she came be found wondering around her garden with a spade and fork in her hand. She hopes in 2021 to have it fukll completed and perfect ready to enjoy her summer sat watching the fruits of her hard work.
Here are a few of Joanne's articles: 
---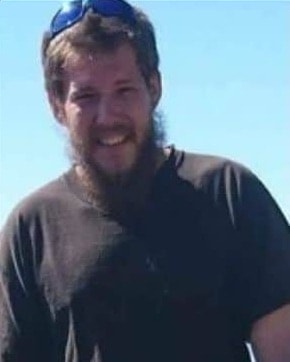 Garry is a freelance aquatic writer from Canada, and has contributed some amazing work on our site.
Garry has a bachelor of arts degree in English and is an editor for a newspaper.
His research and writing skills are in big demand and have earned him a good reputation within the aquatic scene.
Garry has a passion for the outdoors and loves being at one with Mother Nature. Garry is a huge fan of visiting public aquariums and has visited many of the big world famouse aquariums and has an ambition to visit the Top 10 Public aquariums around the world.
Here are a few articles from garry…….
---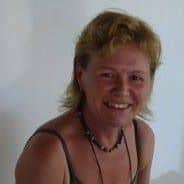 Author Bio – Helen McGarrigle
I joined the editorial team of FKF when Carl asked me to be their proof-reader a year or so ago. It's been great fun along the way, reading through all the articles that Carl and his writing team put together for you.
My own first pet was actually the family dog. A pure-bred Staffordshire Bull Terrier called Rob Roy (Rob for short). A dark, brindle, stocky dog, who loved to play fetch and swim in the local rivers with us kids.
We also had a budgie by the name of Tammy, a sky-blue 'normal' budgerigar. I never did succeed in getting him to talk, much as I tried.
As a youngster, I kept frogs and newts, to the dismay of my parents, but great fun for my brothers and sister.
With three young children and working full-time, between us we opted to keep goldfish as the family pet (it would have been unfair on a dog to cooped up inside all day). We never tired of adding new plants, rearranging rocks and hideouts and adding new community fish. We had an 8' x 3' x 2' tank for years and only sold it on when we moved abroad.
Living abroad, I adopted a street dog at the tender age of 3 weeks, her mum had been killed on the local village road. I named her Brindi (which sort of means 'celebration'), she was with me for 6 years and was a great companion and gave me so much joy and love. I could talk about her forever and a day.
I enjoy local walks with my sister's two dogs (my place is too small to keep a dog), a German Shorthaired Pointer and a Fox-Red Golden Retriever – adorable the pair of them!
See some of Helens work over on her own website Bowwowtech.co.uk where you can also read more About Us there.
---
Come and chat with us
If you'd like more help or share your fish and aquarium with others then why don't you head over to our Facebook Group.
We share all our latest articles and videos in the group and you can chat, have fun and get help if you need it from a group of like minded aquarists.
It's a small but friendly bunch of people and we'd love you to get involved. Head over and join the Fishkeeping Forever group here.
Where should you start?
We have organized our website into easy to find sections:
That way if you keep one type of aquarium fish you can easily find the information you're looking for. All in one place!
For more general and helpful articles you can vistit our fish keeping blogs section packed with fun, informative and helpful information to suit all leveles of aquarist.
If you're new to the hobby we would suggest reading our Beginners guide to fish keeping. This is a popular choice as it contains all the basic information in one place to help you set up your new fish tank quickly and correctly.