Aquaponics, though not a new phenomenon, is rapidly becoming more popular within the ornamental fish keeping hobby. It is a mixture of the plant growing system known as hydroponics and the art of aquaculture more commonly known as fishkeeping.
Along with its growth in popularity, has come the rise of aquarium manufacturers producing aquaponic systems suitable for the home. These are usually complete with everything you need to get started including the plants that you will grow. There is now a good range for you to choose from. To help you in your decision, we review five of the best aquaponics aquariums.
Quick Peek at the Best Aquaponic Aquariums
Water Garden, Self-Cleaning Fish Tank
Huamuyu Hydroponic Garden Aquaponic Fish Tank
AquaSprouts Garden
Ecolife ECO-Cycle Aquaponics
Joyfay Aquaponic Fish Tank
$82.32
$99.99
in stock
7 new from $71.99
1 used from $63.61
as of December 3, 2023 9:26 am
$49.95
in stock
as of December 3, 2023 9:26 am
$169.95
in stock
5 new from $169.95
as of December 3, 2023 9:26 am
$300.00
in stock
as of December 3, 2023 9:26 am
$79.99
in stock
2 new from $79.99
as of December 3, 2023 9:26 am
Last updated on December 3, 2023 9:26 am
What Is Aquaponics?
Aquaponics is the combined use of hydroponics and aquaculture in one integrated system. It works in a cycle where three components (fish; bacteria; plants), are all involved in a symbiotic relationship. This combination can be successful on both a small or large scale. The fish eat and produce waste in which the bacteria turn into nitrites, and the plants feed upon the nutrients (nitrites) cleaning the fish's water.
Contrary to popular belief, Aquaponics is not a new invention. Rather it has been used from around 5 AD when Yunnan migrants brought the practice to Southern China. It is also thought the Aztecs used this system in the 1300s, whilst the rice paddies of areas like Thailand are still using it now.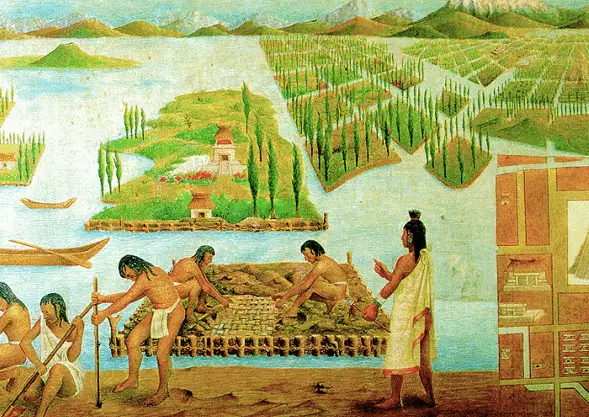 Is Aquaponics Better Than Hydroponics?
This is a really easy question to answer – aquaponics wins hands down. This is for the following significant reasons where aquaponics just, well, stands out.
Growth – Compared to hydroponics, which is a sterile man-made environment, aquaponics is a replica of a natural eco-system making it completely organic. It uses plant food which is made from the conversion of fish waste by bacteria resulting in better plant growth and less disease.
Cost of nutrients – In a hydroponic system (no fish) either organic or non-organic chemical nutrients are needed to feed the plants. These can be expensive with costs ever rising due to over-mining and scarceness of the ingredients. Aquaponics, on the other hand, uses natural fish waste. This is sourced pretty much for free (fish and food purchases aside); making it a far more economical system to run.
Productivity – In recent studies, it was shown that once an aquaponic biofilter is fully established (after 6 months), the gardener will see far quicker and more efficient results in plant growth than they would with hydroponics.
Nutrient solution retention – In a hydroponic system, water will need to be removed due to a build-up of salts and chemicals harmful to plants. Where this water is disposed of, needs to be carefully thought about to avoid any harm that it may cause. In comparison, aquaponic systems have a natural balance of nitrogen, with water never needing to be replaced. It does, however, need some topping up due to evaporation.
Maintenance ease – Hydroponic systems need to have their electrical conductivity checked every day. By comparison, aquaponic systems, natural eco-systems that they are, only need their pH and ammonia levels checking weekly, and their nitrate once a month.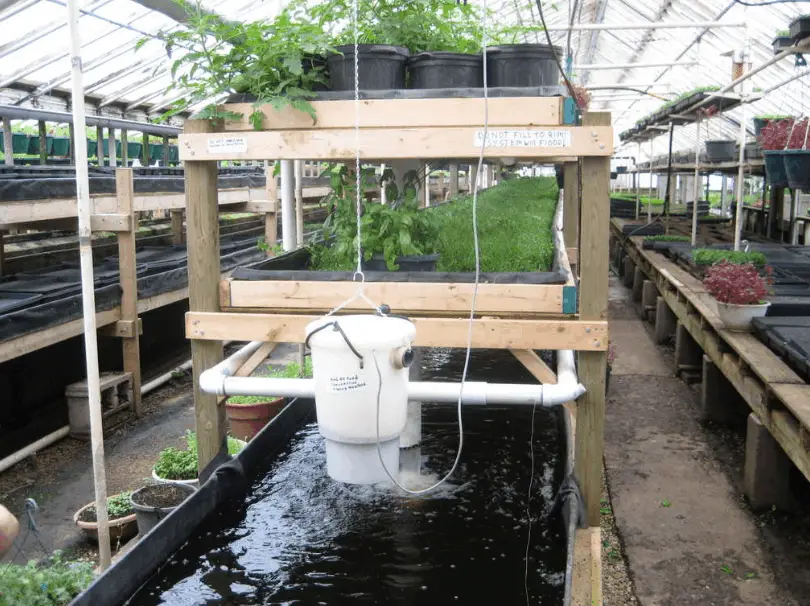 TOP 5 AQUAPONIC AQUARIUM REVIEW 2019
5. Water Garden Fish Tank
Water Garden, Self-Cleaning Fish Tank That Grows Food, Mini Aquaponic Ecosystem (Great Gardening Gift & Family Project)
7 new from $71.99
1 used from $63.61
Free shipping
as of December 3, 2023 9:26 am
Features
YEAR ROUND WATER GARDEN: The Back to the Roots Water Garden Duo allows you to grow a succulent or houseplant garden all year round and comes with everything you need to get started - no green thum or big backyard needed.
CONVENIENT AND EASY: Harvest organic microgreens from your aquarium in just 10 days; Your Water Garden becomes a self-cleaning fish tank that also grows fresh food up top; The fish waste fertilizes the plants on top and the plants clean the water
THE PERFECT LIVING HOME DECOR OR GIFT: Each Back to the Roots Water Garden Duo comes with a free STEM curriculum on aquaponic and hydroponic systems to encourage your kids to learn more about it; This award-winning ecoystem is also the perfect gift.
EVERYTHING INCLUDED: The Water Garden comes with all the necessary items like Organic Microgreen Seeds, D-Klor and Zym-Bac, Growstones, Fish Food and Coupon; This is a stress-free tank which uses a self-cleaning cycle.
MADE IN THE USA AND GUARANTEED TO GROW: All Back to the Roots indoor gardening kits are backed by this promise – if your kit doesn't grow as described, we'll replace it free of charge or provide a 100% refund; Refill kits are also available
Our thoughts…
As the first of the aquaponic setups to be tested to arrive, I was really excited to get this set up and to start growing some plants by 'fish power'. I was, however, a little apprehensive, wondering how difficult setup might be. I needn't have worried though as the instructions were incredibly simple and it only took me around ten minutes to set up fully.
Once set up the Water Garden Fish Tank had a very simplistic but aesthetically pleasing appearance. It fits easily onto a small occasional table and looked good. It did not, however, come with any decor or a heater. So if you're thinking of keeping a tropical fish, you will need to purchase one.
It is also worth mentioning that despite coming with microgreen seeds for you to grow, you can also choose other plants should you wish. A selection of which can be purchased on the Back To The Roots website. You also get with this small but rather pleasing aquaponic setup, a filter, de-chlorinator, nutrient cycle kick start, food, and a coupon for a Betta fish!
4. Huamuyu Hydroponic Garden
Huamuyu Hydroponic Garden Aquaponic Fish Tank Plants Growing System Self-Cleaning Seed Sprouter Tray
as of December 3, 2023 9:26 am
Features
Fish Tank & Seed Sprouter: The fish waste fertilizes the plants, and the plants clean the water for fish.
Self Cleaning System: Plants consume fish dung as nutrients, so the tank requires 50% fewer cleanings than traditional fish tanks.
Siphon Oxygen Supply: The water level of the tank is tidal-like fluctuation, and the roots of the plants can breathe regularly, no need watering or fertilizing. Meanwhile a natural oxygen supply is brought to the fish.
Educational Product: Use the system at home or in a classroom. Let kids learn germination and teach concepts like food sustainability, aquatic environments, and animal care.
Great Gift: A wonderful gift for kids, parents, teachers, foodies and gardening lovers.
Our thoughts…
The Huamuyu Hydroponic Garden is a very similar set up to the Water Garden reviewed above. It is simple in design, small and compact, pleasing to the eye. Everything you need is supplied, other than fish, heater, and decor, so you're pretty much ready to go on opening the box.
Set up of this aquaponic system was quick and simple although you do need to soak the pea seeds for a couple of days before adding them to the spreader tray. You also need to be fairly careful in your choice of fish as anything under around 2 to 3 inches stands a chance of being sucked up by the pump.
On a final note, and possibly only relevant if you have this aquaponic system in your bedroom, you may wish to only fill 3/4's of the aquarium. This is to stop the sound of trickling water that will ensue if you don't.
3. AquaSprouts Garden
AquaSprouts Garden
5 new from $169.95
Free shipping
as of December 3, 2023 9:26 am
Features
The AquaSprouts Garden is a self-sustaining aquarium & aquaponics kit for the home, office or school
Fish fertilize the plants. Plants clean the water for the fish. Fits any standard 10-gallon aquarium
Grow a variety of veggies, herbs, greens and decorative plants all year long
Perfect tool to explore how our natural environment works. Specialized teacher curricula available
This updated model includes adjustable drain extenders to quiet water flow
Our thoughts…
Of all the aquaponic systems we reviewed, the AquaSprouts Garden looked the most professional and smart. It did, however, also come with some, what could be for some, major downfalls. There is no light, heater, decor, plants, or even aquarium included with this system, although any standard 10-gallon tank will be compatible.
Once all the equipment had been purchased, set up was fairly simple and we required, though it was easily available, no assistance. The light bar was handy as it provided a simple way of hanging the light we'd purchased, and the growing media provided a great place for the seeds we'd selected to sprout. This unit was also exceptionally quiet being fitted with adjustable drain extenders as it was.
2. Ecolife ECO-Cycle Aquaponics
Ecolife ECO-Cycle Aquaponics Indoor Garden System with LED Light Upgrade
as of December 3, 2023 9:26 am
Features
Grow fresh organic produce all year long on your 20 gallon fish tank with no water changes
Fish fertilize the plants. Plants clean the water for the fish in this closed loop, sustainable system
Advanced, programmable LED lights help your plants grow faster using less energy. 4 grow settings, remote control, and built in timer give you the most efficient, easy to use system available
Instructional videos, email and phone support included. Tank not included
Excellent learning tool for all ages with curriculum offered for teachers
Our thoughts…
On setting up the Ecolife aquaponic system my first thoughts were that it didn't look particularly attractive. However, it did look professional and functional which for some, would be attractive in itself. It had also proven to be easy to assemble and I didn't need, though it was a bonus being there, the instructional video provided.
Like the AquaSprouts Garden, the Ecolife did not come with an aquarium, but a standard sized 20-gallon fit perfectly. It did, however, come with a fantastic and advanced programmable LED light that definitely enhanced plant growth. Be aware though that should you need to get into the aquarium, both the light and electric wiring needs to be removed. This is a little fiddly and a bit of a pain and requires being patient.
1. Joyfay Aquaponic Fish Tank
Joyfay Aquaponic Fish Tank- Betta Fish Tank, 3.2 Gallon, Hydroponic Cleaning Tank, Fish Feeds The Plants and The Plants Clean The Tank
2 new from $79.99
Free shipping
as of December 3, 2023 9:26 am
Features
AQUATIC GARDEN: Aquarium garden is a mini fish and vegetable symbiosis system composed of fish, plants and microbes. The fish dung produced by feeding fish is decomposed into nutrients that can be absorbed by plants by microbes, thus purifying water quality and nourishing plants.
SUITABLE FOR ALL KINDS OF FISH: Tropical fish need additional heating device
SIPHON OXYGEN SUPPLY: Through the automatic siphon design, the water level of the planting tank is tidal-like fluctuation, and the root of the plant can breathe quickly, and finally the fish is not changed, and the planting is not watered and fertilized. A natural oxygen supply cycle in 30 seconds, bringing a natural experience to the fish
ENJOY YOUR FAMILY LIFE: Connect the family and nature through the Joyfay water garden, enjoy the natural pleasure of planting, make a green salad in the busy life, and enjoy the food dancing in the lips.
SATISFACTION GUARANTEED: The Joyfay Self Cleaning Fish Tank come with a one year guarantee; If you have any issues at all with your tank, simply reach out to our customer service team, and they will gladly help you with any issues that you may be having
Our thoughts…
At 3.2 gallons the Joyfay aquaponic fish tank is really only suitable for keeping a single Betta. This, however, shouldn't put you off purchasing this system as there is no better, pardon the pun, fish to keep. It comes with everything you need apart from heater and decor and looks attractive and stylish when set up.
Be warned, however, that the filter on full power makes quite a racket; which may be a problem if you are keeping this system in a quiet room. You can nonetheless turn down the filter to around half power for quieter running. This doesn't affect the performance, not does it impede plant growth.
What Can Be Grown In Aquaponics?
Pretty much anything providing you have an aquaponic setup of the correct size. However, since most home aquaponic systems will be on the smaller side we suggest plants such as:
lettuce
kale
watercress
mint
spring onions
flowers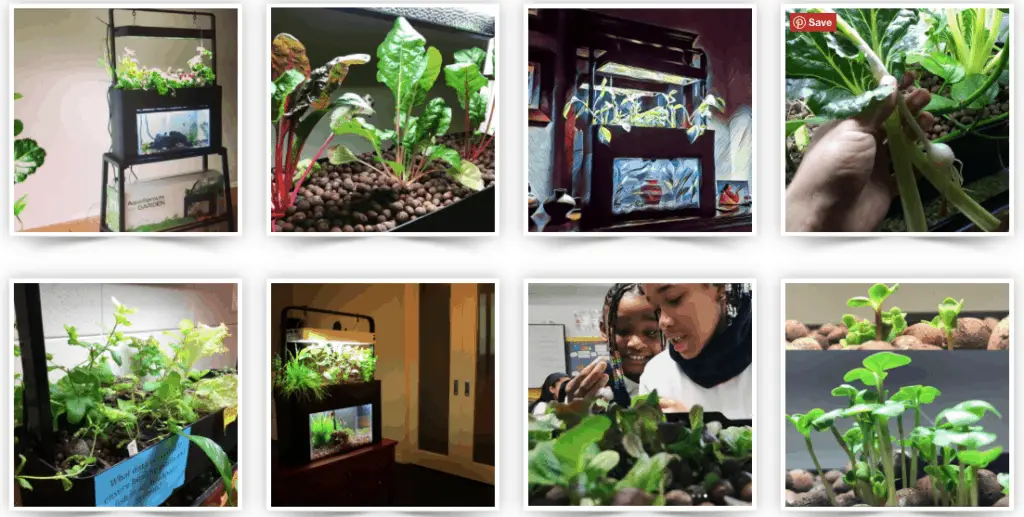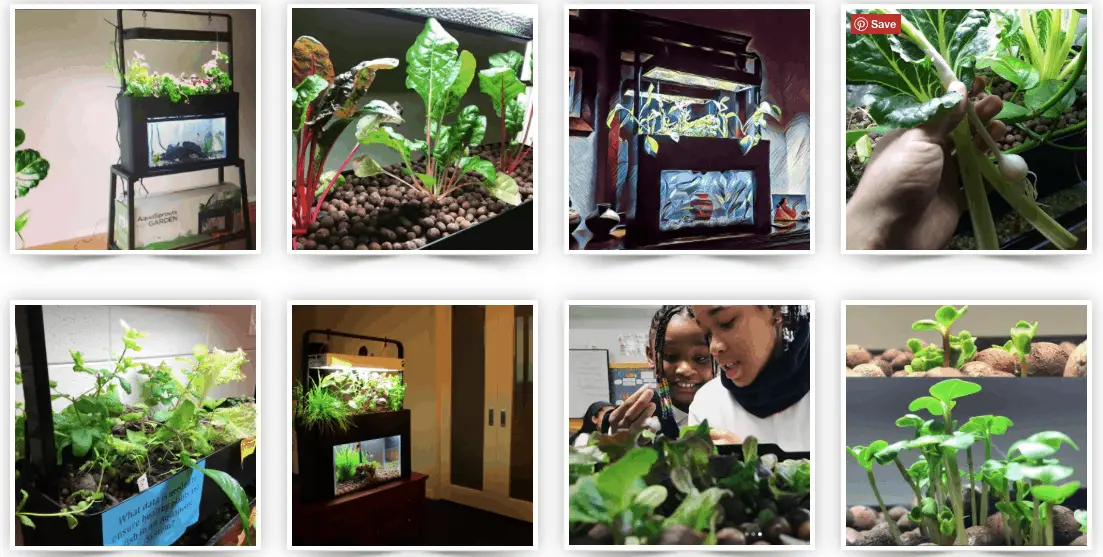 What Fish Are Best For Aquaponics
Again, the best fish for an aquaponic system will be those that are appropriate for the setup, aquarium size. However, it is recommended to use fish and plants that have similar water requirements to ensure both thrive.
Options for aquaponic fish include:
Betta
Neon Tetras
Guppies
Mollies
Danio
Koi Carp
Goldfish
Trout
Bass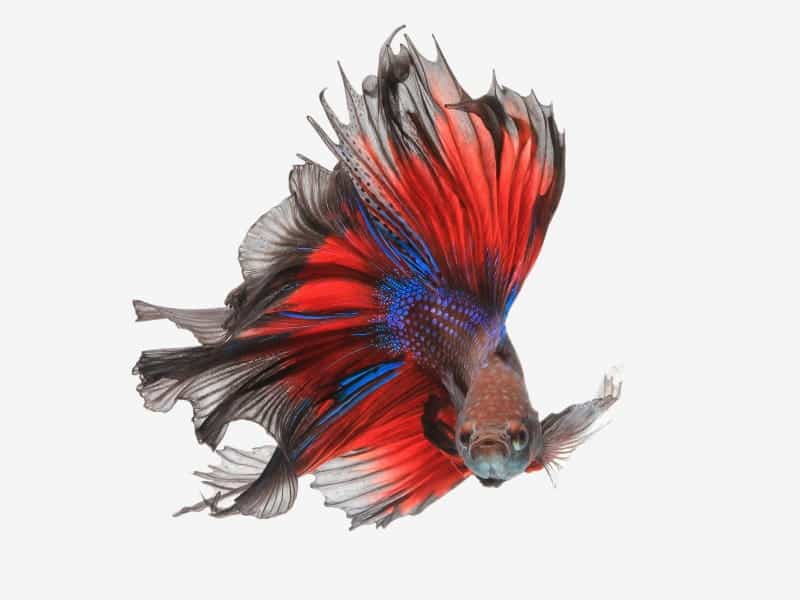 Are Aquaponic Aquariums Too Small For Fish?
The answer to this will depend very much on the size of your aquarium and the fish you plan to keep. A Koi carp obviously is not suitable for a 10-gallon aquaponics setup, whilst pretty much any fish is not suitable for anything below three.
These fish are used in larger farming aquaponic setups.
Aquaponic Farms: Are They The Future?
Potentially absolutely! They allow the growth of food without using soil or nutrients that need to be fed to them. They also require only a tenth of the water used in normal plant growth. This means that food could be produced in third world countries, even where the soil is poor and water scarce; allowing these countries to feed their own people, even in the face of growing populations.
It is not, however, only third world countries where populations are set to grow. The United Nations have predicted that by 2050 the world's headcount will be close to 9.6 billion! There will be an onus on us to provide an estimated 70% increase in foodstuff. A difficult task when you consider we already use 80% of the suitable cultivated land.
Aquaponics will, quite possibly, be the solution to the above problem. It uses small amounts of space, needs no nutrients that are becoming scarce, and can not only be used for growing plant-based foods, but also for farming fish such as trout and bass.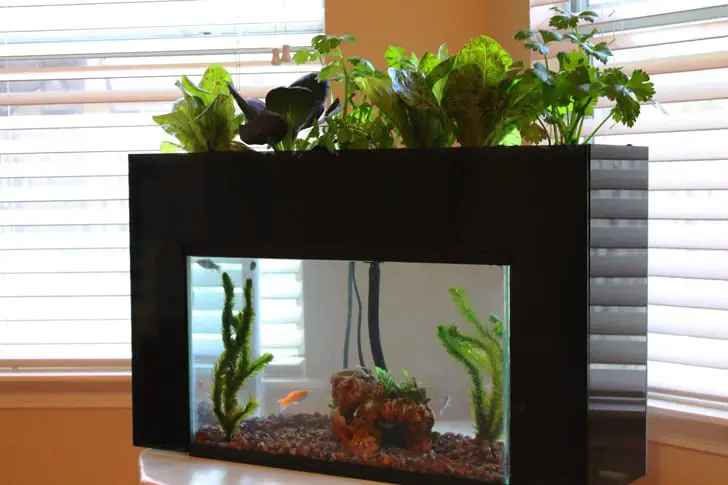 F.A.Q
What can be grown in aquaponics? Tomatoes, lettuce, watercress, peppers, cucumbers, cauliflower, cabbage, strawberries, and much more.
Can you eat the fish from aquaponics? Yes, providing they are edible and not ornamental. Good examples include; bass, trout, tilapia, and barramundi.
Do I need to change the water in aquaponics? In a balanced system, never. However, you will need to top up evaporated water and on occasion perform a small water change to get rid of excess waste.
How long does it take an aquaponic system to cycle? Typically, four to six weeks.
Does aquaponics need sunlight? Yes, your plants will require 4 to 6 hours of good sunlight a day. However, fish aquariums do not fare well under direct sunlight so they would be better shaded from the sun.
Conclusion: Best Aquaponic Aquariums 2019
It has to be said, that if you love fishkeeping and would like to explore and experiment a bit, then aquaponics could be right up your alley. These systems are fun, rewarding, and a great way to discover how natural symbiotic relationships can work.
For the beginner, we would recommend starting with a system such as the smaller Joyfay or Huamuyu which is easy to set up and maintain. However, we're sure you'll enjoy aquaponics as much as we did and soon be moving onto the larger setups such as the stunning AquaSprout.
Thanks for reading our Best Aquaponic Aquariums review 2020 updated article.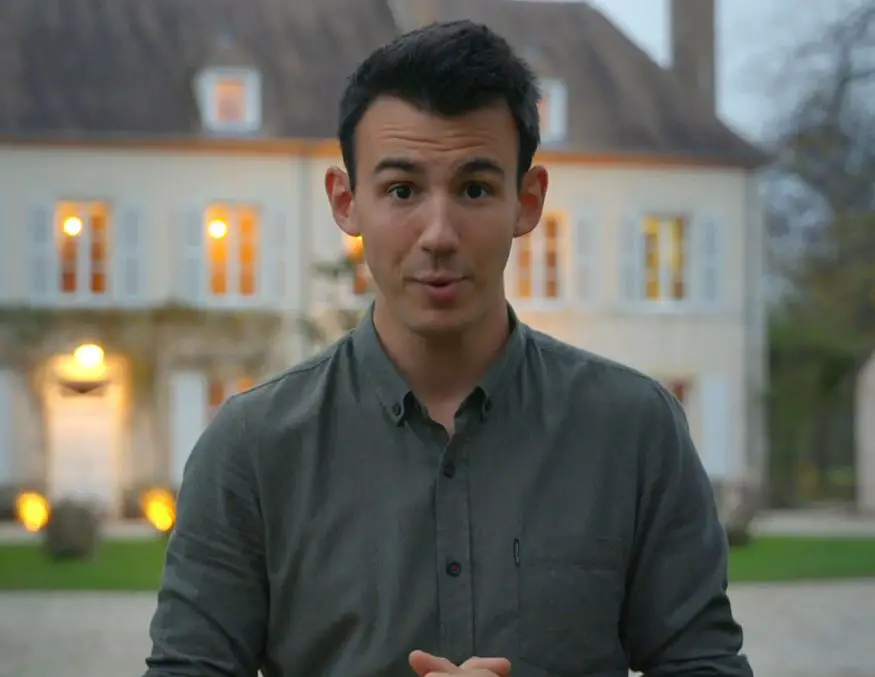 I have been working in the tropical fish industry for over 30 years now and I'm still learning. Everyday is a school day in this hobby. In my spare time I play golf very badly!