If you own a saltwater aquarium or you're considering setting up your first reef tank, you'll need a good quality aquarium sea salt. In this review 'Best aquarium sea salt review 2020' we look at all the things you should and need to consider before buying some for your saltwater reef aquarium.
There are two main types of sea salt you can choose from when setting up a reef aquarium or saltwater tank. We have listed them below:
But which one should you use and why? Let's find out together in this Best aquarium sea salt review. Please read on! We'll explain which ones you should use in what fish tanks.
We won't go into too much detail about levels of calcium, iodide, and magnesium concentrations. This is a beginners guide to finding an affordable salt for marine fish tanks without all the fish keeping jargon.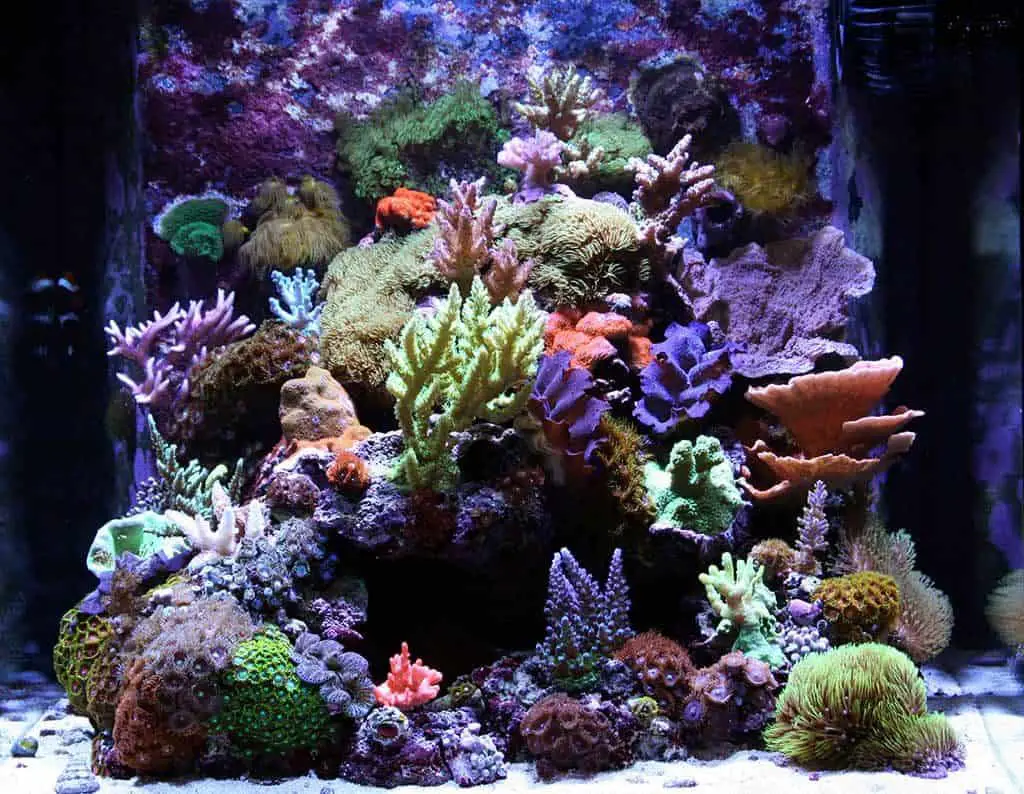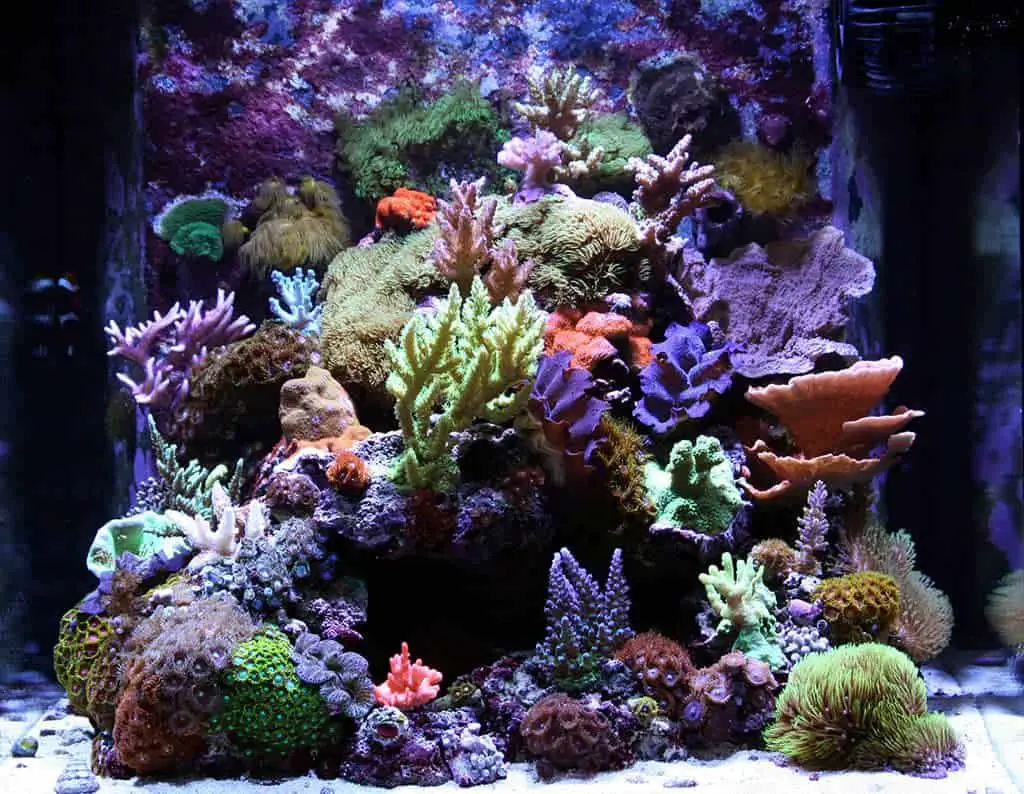 $11.61
in stock
20 new from $11.61
2 used from $11.03
as of October 2, 2023 8:26 am
$109.99
in stock
5 new from $109.99
as of October 2, 2023 8:26 am
$89.99
in stock
3 new from $89.99
as of October 2, 2023 8:26 am
Last updated on October 2, 2023 8:26 am
What Is Aquarium Sea Salt?
Aquarium sea salt contains the correct elements and parameters within the salt that when added to freshwater will replicate the waters found in tropical reef systems.
In this review, we are going to make this as simple for you as possible and not confuse you with primary element tables and science. If you're like us you simply want to know what's the best aquarium sea salt to purchase and use in your aquarium, Right?
There are so many different varieties and brands to choose from, not to mention all the confusing opinions from fellow aquarists. Everyone will tell you a different opinion and confuse you even more.
We have simplified it down for you and chosen the best all-round aquarium sea salt to mix. Mix any of the salts below to freshwater (Ideally RO-DI water), which you can read up about in one of our other articles by clicking the link provided and replicate perfect ocean water for your saltwater fish tank.
Why You Should Choose One Of Our Top 3 Picks
Mixing the perfect saltwater for your aquarium is not as simple as adding any old salt to your aquarium. These mixes have carefully added elements within the salt to ensure your fish and corals have the perfect water conditions.
The three we have selected below have years of experience in making salt perfect for saltwater aquariums. Between them, they have many years of experience in manufacturing aquarium salt and can be trusted. Just read the reviews on Amazon from happy customers to put your mind at ease.
Salt mixes for reef aquariums contain essential ocean reef elements in concentrations greater than those found in natural seawater. This type of mix is perfect for anyone owning or setting up a saltwater reef aquarium that contains corals and invertebrates. We use Instant Ocean Reef Salt.
For new saltwater fish-only aquariums you can use a standard aquarium sea salt which is cheaper and works perfectly just with less added trace elements.
This aquarium sea salt is used in many public aquariums which hold huge volumes of water as it's cheaper and works well. We use Instant Ocean Sea Salts for these types of aquariums.
Here Are The Top 3 Aquarium Sea Salts
Instant Ocean Sea Salt for Marine Aquariums, Nitrate & Phosphate-Free
20 new from $11.61
2 used from $11.03
Free shipping
as of October 2, 2023 8:26 am
Features
FORMULATED SPECIFICALLY FOR MARINE aquariumS Contains every major minor and trace element delicate marine fish and invertebrates need
DISSOLVES FAST Superior solubility – provides a clear ready-to-use solution in minutes
IDEAL pH Quickly achieves and maintains ideal pH – free of nitrate and phosphate
CONVENIENT No special additives are needed – will not separate during packaging and shipping
INSTANT OCEAN SEA SALT The industry standard for quality consistency and value for more than 40 years
Red Sea Fish Pharm ARE11230 Coral Pro Marine Salt for Aquarium, 175-Gallon
5 new from $109.99

as of October 2, 2023 8:26 am
Features
Coral pro salt is the ideal salt mix for reef aquariums, encouraging accelerated, healthy growth and enhanced vitality of all corals
All corals build their skeletons by absorbing the major, minor and trace elements that they need from the surrounding water
Shown that the ratio between calcium/magnesium/carbonates is paramount for the corals to efficiently takes these elements from the water and grow
Provides the basis for accelerated healthy growth of all soft, LPS and SPS corals and is particularly recommended for growing out SPS coral frags
Available in 175-gallon bucket
Fritz Aquatics 80270 Reef Pro Mix Complete Marine Salt, 180 Gallon
3 new from $89.99

as of October 2, 2023 8:26 am
Features
Complete Professional Marine Salt Mix for Reef or Fish Only Systems
Contains All Essential Major, Minor & Trace Elements
Enhanced Buffer Levels; Reaches a Stable pH Shortly After Mixing
Enhanced Calcium, Magnesium and Potassium Levels
Nitrate, Phosphate & Ammonia Free
How To Mix And Add Sea Salt
Here are some simple instructions for mixing our number one choice of aquarium seal salt mix from Instant Ocean.

Here are some simple instructions for mixing Instant Ocean reef crystals


What Is The Best Sea-Salt To Use?
In our opinion, you can't beat Instant Ocean. It's an affordable sea salt to use in aquariums, both new and established.
It's easy to mix and contains all the element traces needed to replicate perfect ocean seawater. There are years of research behind the company and many of the largest public aquariums in the world use it.
Instant Ocean is one of the most trusted brands of aquarium sea salt products for aquarists who want to provide the best water conditions for their aquarium in their own home. Instant Ocean Sea Salt is one of the most carefully formulated and universally preferred sea salts in the world. 
Which Fish Tanks Need Sea Salt?
Saltwater or Marine aquariums as some people like to call them need aquarium salt.
Brackish freshwater aquariums can also use these types of sea salt to replicate brackish waters found in estuaries, places where a freshwater river meets the sea. The resulting combination of freshwater and salty seawater is brackish water.
In layman's terms, brackish water has a salinity higher than freshwater, but not as much as seawater. So less salt is used.
To measure how much sea salt your water contains you can use a hydrometer or the more expensive option a refractometer, which will measure the salinity of the water. This simply means how much salt has been dissolved in the water.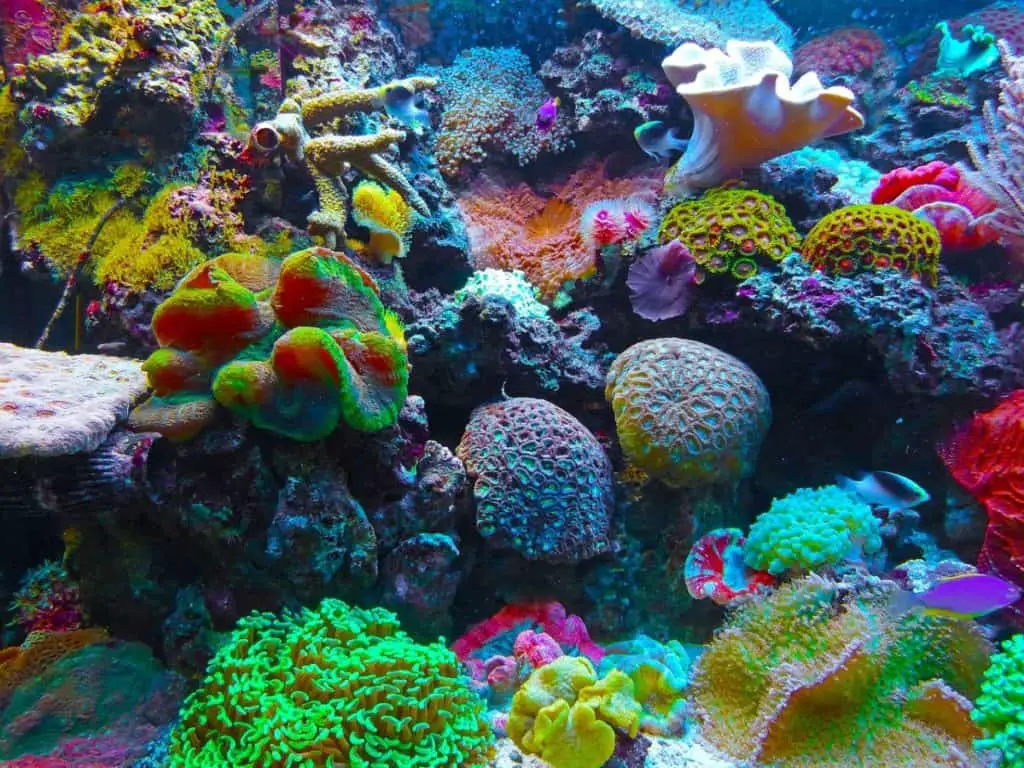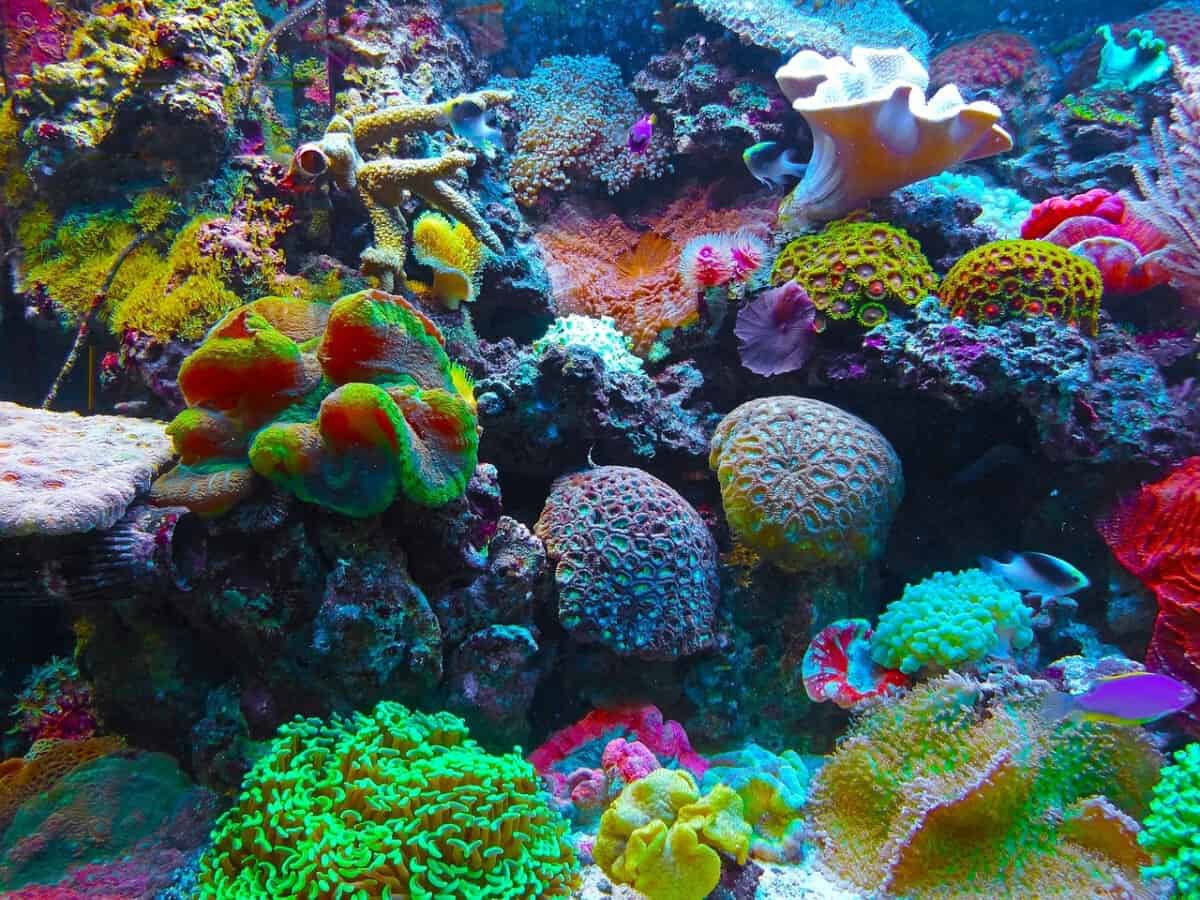 What To Consider When Buying Aquarium Sea Salt
Now that you know the difference between reef salt and sea salt you now need to consider other options. The number one factor that springs to mind is price.
Saltwater aquariums are not cheap to run. Read our article which goes into more detail on this topic. So finding an affordable sea salt that won't break the bank can be hard. Instant Ocean is a top-quality aquarium sea salt that is great value for money.
The second thing to consider is getting it home. Salt is heavy! Why not simply buy it from Amazon, here's a link and save all the hassle of carrying it home from the aquatic store.
And the final consideration is that it is the correct sea salt for your aquarium and you can purchase the same salt month on month. After all, you'll need to perform regular water changes which will mean buying sea salt every time you do one.
Buying in bulk is our suggestion and storing it in an airtight container will save you time and money.
F.A.Q
Can you use table cooking salt? No, normal table salt is not suitable for marine aquariums. It is often used in freshwater aquariums to treat illnesses and diseases but is not suitable to mix in with marine aquarium water.
Does aquarium sea salt have a shelf life? Like most products, it has a shelf life that will be displayed on the bag you purchase. We highly recommend following this date unless you store it in an airtight container which will prolong the shelf life slightly.
Is the salinity in reef aquariums different to marine tanks? Different regions of the ocean have higher or lower salinity. The Red Sea has an SG of around 1.027-1.030, so a tank for those fish should be run at a higher salinity than one for Indo-Pacific which runs 1.021-1.025 
What's the best way to know how much salt is in my aquarium? Use a hydrometer or refractometer. They will both instantly tell you how much salt is in your aquarium water. A refractometer is more accurate.
Results: Best Aquarium Sea Salt For Marine Fish Tanks
So the best aquarium sea salt we have decided on is Instant Ocean Sea Salt. Chosen for a number of reasons, price, quality, trace elements it came out on top for us in most, if not all those areas.
You simply can't go wrong with this salt and as previously mentioned it's used by many of the best and largest aquariums in the world. So, if it's good enough for them…. it's good enough for us.

Latest posts by Carl Broadbent
(see all)