Whether it is in the gently trickling waters of a stream, or the roaring motion of the ocean, most fish are accustomed to and even enjoy a moving water current in their aquarium. Moving water is also a healthy environment for your fish to be in, and will help them to stay fit and thrive. We tried out the best aquarium wavemakers, read on to find our results!
Though many filters will provide some water movement in an aquarium, it is not always enough. Additional equipment, especially in a saltwater aquarium, may also be desirable, even needed.
For the above reasons, we suggest you choose an aquarium wavemaker to create the ripples and motions your fish need and love. And here for your perusal, and to aid you in your choice are the best aquarium wavemakers, together with results.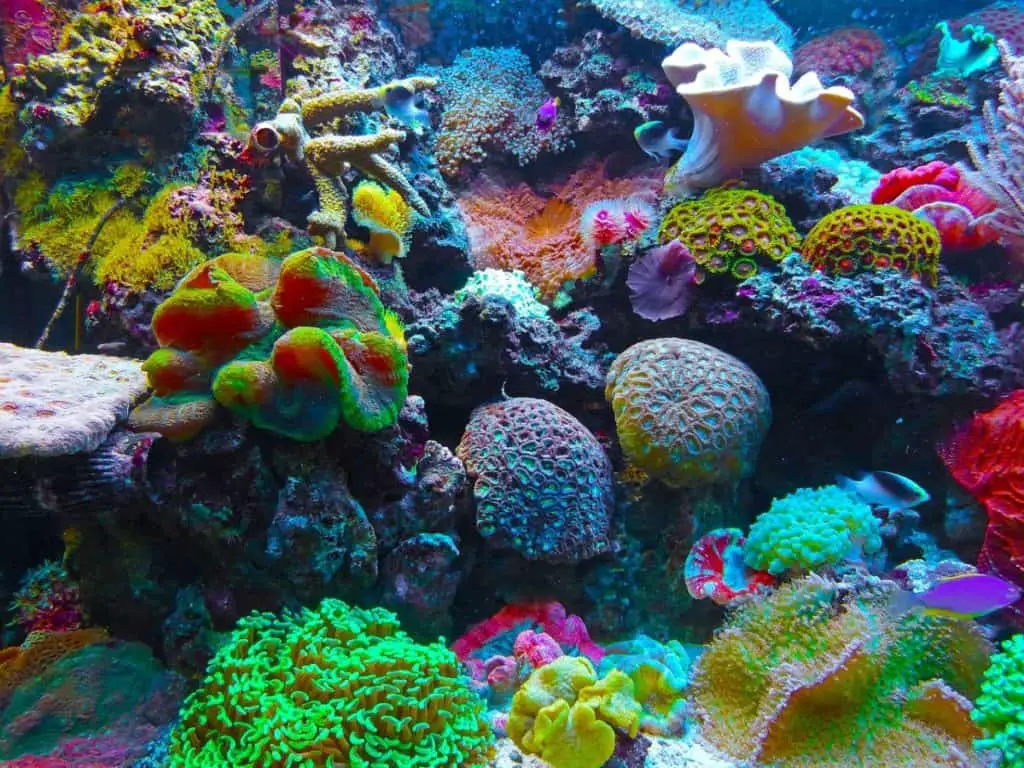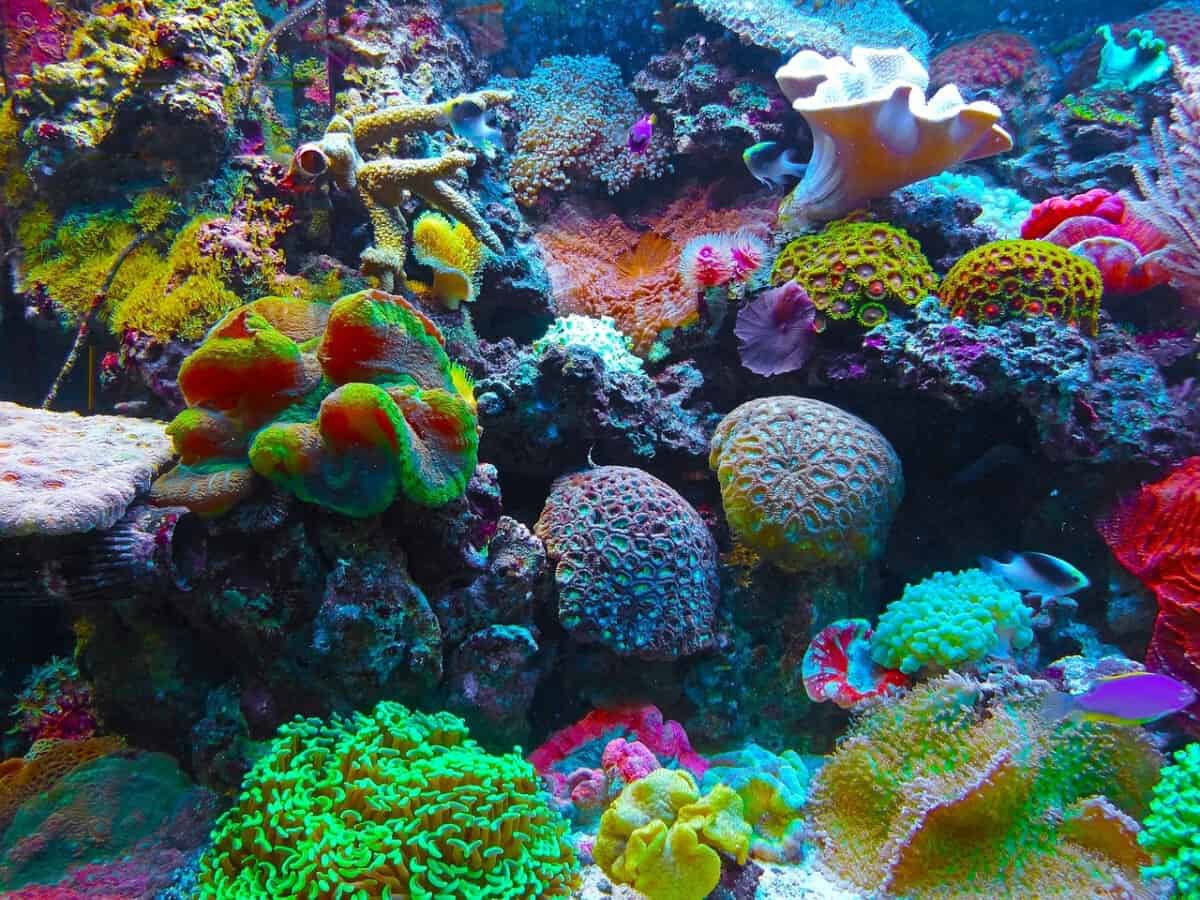 Quick Look at the Top 5 wavemakers
Last updated on September 26, 2020 11:33 pm
What Is A Wavemaker?
A wavemaker is exactly what it says on the tin, a wave-making device! They are helpful in replicating various water motions. For example, a single wavemaker can be used at one end of an aquarium to simulate river current, whilst several can be used to create the more turbulent flow of the sea.
Why You Should Have One In Your Saltwater Aquarium
To some fish keepers, the wavemaker is a pointless piece of equipment that isn't really necessary. However, this isn't really the truth! Having a wavemaker comes with several benefits as you will see below:
It aids the invertebrates and corals in your aquarium. Coral and other invertebrates can't really move towards their nutrients, rather nutrients have to come to them. In this, the wavemaker is useful as it moves the aquarium nutrients around.
It's familiar and pleasant for fish. For most fish, especially saltwater, having current and waves in the water is normal. So when you place a wavemaker into their aquarium you create a more natural and desirable setting.
The water movement keeps bad things from accumulating. Of course, a wavemaker is no substitute for aquarium maintenance, but it can be beneficial between cleans. It spreads out the unpleasant detritus, such as waste and uneaten food, preventing build-up in 'dead spots' that can be detrimental.
Wavemakers eliminate 'dead spots'. Dead spots are areas of water in your aquarium that don't move. They allow a build-up of detritus, as mentioned above, and even more damaging to your fish, are places that may not contain enough oxygen.
They make your aquarium even more aesthetically pleasing. One of the main reasons to have an aquarium is that they are pleasing to the eye. Having a wavemaker can increase the pleasure as your fish will be livelier, plants and decor will sway, and you won't have unsightly debris or dead spots.
Top 5 Aquarium Wavemakers
Hydor Koralia Nano 425 Aquarium Circulation Pump, 425 GPH
2 new from $34.57
1 used from $27.59
Free shipping
as of September 26, 2020 11:33 pm
Features
In a world where nano tanks rule, Hydor introduced a more powerful nano pump added to the Koralia Nano line, with the Koralia Nano 425, 425 gallon per hour flow rate
Safe for use with wave timers such as Hydor Smart Wave
Compact design and low energy consumption
Made in Italy
Patented Magnet-Suction cup support for free positioning in aquariums. Works on glass and acrylic
Hydor Koralia Nano Aquarium Pump
On removing this item from the box I was pleased to find that I had chosen to test a sturdy, well put together pump with a compact design. It also, to my delight, was supplied with patented magnetic-suction cups that would prove to work like a dream.
Once submerged, positioned and switched on, I found the Hydor to be more than capable of the task it was designed for. It circulated the water with what seemed like ease all around the tank, and it did so quietly.
On the downside, perhaps, when I moved the wavemaker around to get the circulation right, I did find the magnets needed to be released and fixed again with care. They are strong, have a tendency to snap back, and may crack the glass if care is not taken with them. I also found the circulation to be too strong for the wavemaker to be placed very close to plants.
FREESEA Aquarium Wave Maker Power Head Circulation Pump with Magnet Suction Base for 20-100 Gallon Fish Tan
1 new from $23.99
Free shipping
as of September 26, 2020 11:33 pm
Features
360°Free Rotation: Novel design, make the wave orientation is adjustable.
Adjustable Flow Rate: There's water flow switch on outlet, it can adjustable flow.
Forceful Magnet: It's fixed by magnet, also the pump inside the tank can be moved by an external magnet.
Note: WaveMaker must be 100% submerged into the water, Do not use the pump without water. Otherwise, the pump shaft may be damaged.
★ SATISFACTION GUARANTEED: Gain the confidence to go hard with us! Our Wavemaker is built with durability in mind for every design, In the remote possibility that you're not satisfied with our product, just contact us, and we will gladly give you a new Wave maker replacement. It all comes backed by an unbeatable LIFETIME WARRANTY and satisfaction guarantee.
Freesea Aquarium Wavemaker Power Head Circulation Pump
I don't know why, but when I first took this out of the box I was rather put off by the bright blue color. However, on submerging this into the aquarium my doubts of it not being aesthetically pleasing were cast away as it blends in rather well.
Once working, I found that this pump is capable of creating exceptional flow, especially for its small size. However, I did have one concern, and that was the rather short chord length. It restricted where I could place this wavemaker and still reach the plug socket.
Luckily, however, this pump has 360-degree rotation which makes it easier to control the direction of flow. You can also regulate the flow of the water using the flow switch on the outlet.
Like many pumps, this one is affixes to the tank by magnets, meaning that you can move it easily using just the external magnet.
Super Aquatic JVP-102A 1300GPH Aquarium Circulation Pump Wave Maker Power Head with Suction Cup
4 new from $13.89
Free shipping
as of September 26, 2020 11:33 pm
Features
Minimum vibration with low noise
Flow rate: 1300GPH
Oil free, Grease free magnetic motor
Voltage - 120V/60Hz
Wattage - 12 watts
Super Aquatic JVP-102A Aquarium Circulation Pump
Being one of the highest-priced wavemakers I chose to test, I have to say I was expecting great things and certainly wasn't disappointed.
The wavemaker is strong and well made on removing it from the box, exactly what was needed. It did, however, only come with a suction fixing, rather than a magnetic one, which just as in the past I found to be rather hard to work with.
On submerging this aquarium wavemaker and affixing it I had to make a few attempts. As suspected, the suction cup didn't want to work for me. I, however, eventually won the day, and once attached, this wavemaker was not going anywhere.
On switching this wavemaker on, it was like a tidal wave had hit my aquarium pushing my fish across to the other side. It is very strong and has no way of controlling the water flow, a downside
I must say. This issue, I got around though by aiming the wavemaker at the bottom of the aquarium which lessened the water power but didn't stop it from circulating around.
Hygger 3200GPH Quiet Aquarium Powerhead Wavemaker for Fish Tank Water Movement Circulation Wave Pump with Suction Cup 24-Watt
out of stock
as of September 26, 2020 11:33 pm
Features
| | |
| --- | --- |
| Binding | Misc. |
| Brand | Hygger |
| Color | black |
| EAN | 0688209999587 |
| EAN List | EAN List Element: 0688209999587 |
| Label | hygger |
| Manufacturer | hygger |
| MPN | 3737155 |
| Package Dimensions | Height: 500; Length: 730; Weight: 185; Width: 540 |
| Package Quantity | 1 |
| Part Number | 3737155 |
| Product Group | Pet Products |
| Product Type Name | PET_SUPPLIES |
| Publisher | hygger |
| Studio | hygger |
| Title | Hygger 3200GPH Quiet Aquarium Powerhead Wavemaker for Fish Tank Water Movement Circulation Wave Pump with Suction Cup 24-Watt |
| UPC | 688209999587 |
| UPC List | UPC List Element: 688209999587 |
Hygger Quiet Aquarium Power Head Wavemaker
Of all the wavemakers tested I was the most concerned regarding noise about this one. It is, after all, a beast of a dual-headed pump capable of serving aquariums up to 500 gallons.
I needn't have worried, however, as despite its power this wavemaker is as quiet as a church mouse.
On opening the Hygger wavemaker I was pleased to find a solid, quality item that for its power, was fairly small. It was easy to install and fix within the aquarium, even though it was by a suction cup.
I found it worked best by aiming it across the surface of the water as at the bottom, it unless placed just so, created quite a disturbance.
SUN 2 Piece JVP Series Submersible Circulation Power Head Pump, 530 GPH
3 new from $18.88
Free shipping
as of September 26, 2020 11:33 pm
Features
Wide-spread range which is ideal for freshwater or marine aquarium
Totally submersible and oil-free motor to avoid pollution to the living circumstance
360 degree rotation to allow full flow directions
SunSun JVP Series Submersible Circulation Powerhead Pump
Before receiving the SunSun pump I was dubious, to say the least. I wondered just how much quality two pumps for the price they are could deliver. I needn't have worried, however, as the SunSun product certainly gave what I required and more.
On set up, I aimed one of the units across the surface and the other just below mid-level. This allowed the maximum circulation all around the tank. I also found them to be very quiet whilst they were working, although they are not actually silent.
On the downside, the chords on these units are way too short. I had to use an extension lead for the mid-level placed one to reach the plug socket.
Also, the water flow exit was a slight concern. It is large enough to suck up small fish and plants, though this did not actually happen.
How Do Aquarium Wavemakers Work?
Wavemakers work by using a pump that you submerge in your aquarium to circulate the water around. They have a switching or variable voltage system that allows them to closely simulate the movement of ocean water.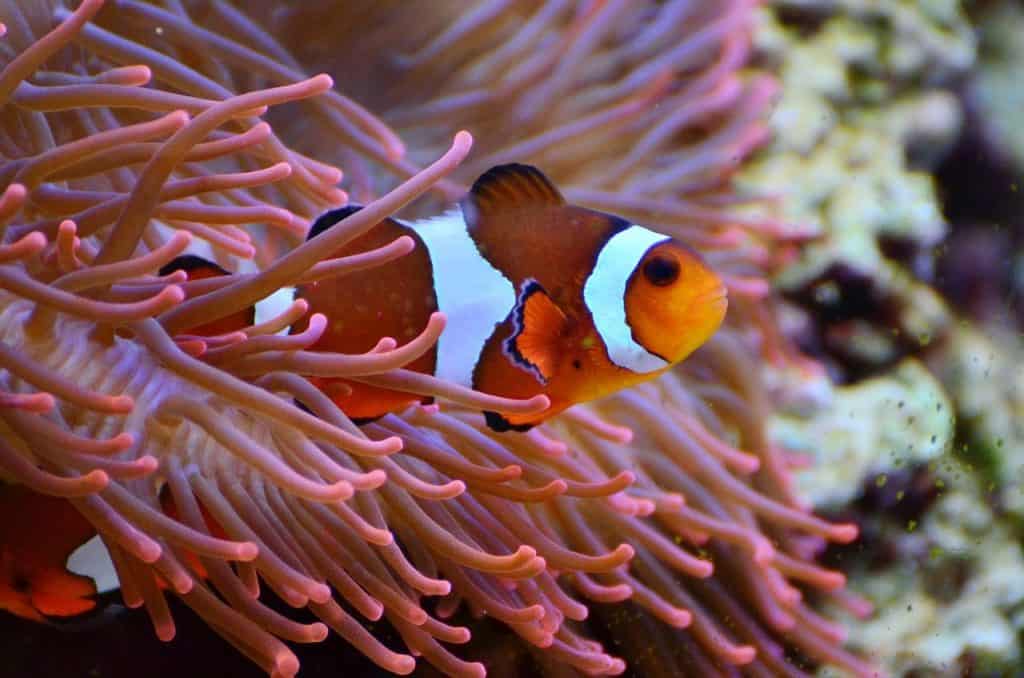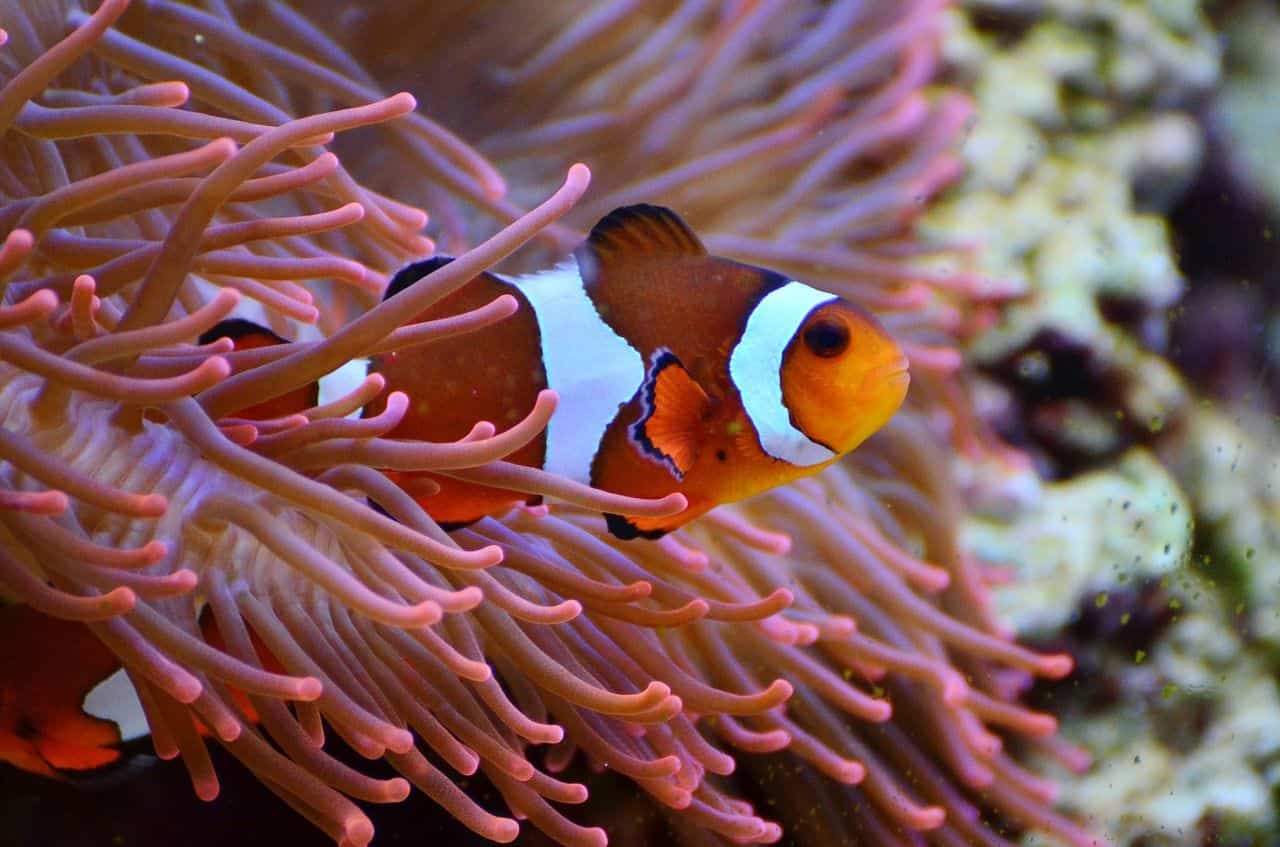 What Size Will I Need Or How Many?
It is highly important that any wavemaker you choose can pump at least 20 times the volume of the water in your aquarium. This means that, as an example, an aquarium of 40 gallons needs a wavemaker capable of 800 gallons per hour.
How many you would need will vary depending on personal choice, the type of current you are trying to create, and the set up of your tank. For example, strong multidirectional currents would require more than one, as would aquariums with lots of (current blocking) decor.
Where To Place Your Wavemaker
It will not always be easy to find the correct position in your aquarium for a wavemaker. It can be a real case of trial and error. However, there are a lot of ways you can get them working right for you, including lower/higher flow, using more than one, and trying different locations.
How To Install A Wavemaker Correctly
When installing a wavemaker there are a couple of things to take into consideration in order to do so correctly. Firstly, you will need to ensure that wherever you place your wavemaker in an aquarium that it is fully submerged.
If you don't the wavemaker will burn out, and unsurprisingly, cease to work.
Secondly, you will need to try and ensure that the wavemaker is in the correct position. As mentioned previously, this may not always be possible on the first try.
Please note, you should also always read the instructions that come with your wavemaker and follow their advice.
Things To Consider When Buying An Aquarium Wavemaker
There are many things to consider when choosing a wavemaker including the usual price, durability, safety, customer support, as well as ease of installation and use. However, there are some others, more specific to a wavemaker, you will need to look closely at.
Turnover – In other words how much water does the unit pump? You need one that can pump at least 20 times the volume of your tank, meaning 40 gallons needs at least 800 gallons per hour.
Components – Wavemakers come in two parts – pump and controller. If you're buying them separately you will need to ensure that they are compatible.
Mounting – Mounting choices include magnetic, suction, and clips. The main point of your choice in this should be that the unit is secure.
Efficiency – Whilst you want as high a flow rate as possible, you also want the energy consumption to be low. You will be able to assess this by checking how many turnovers the unit can perform per wattage.
Noise – Nobody wants a noisy unit spoiling the enjoyment of their aquarium. This is especially true should your tank be in a very quiet place such as your bedroom.
Adjustability – Being able to change the direction of flow is imperative in a wavemaker. You may also want to choose one with an adjustable flow to make it even more versatile.
How To Control Your Wavemaker
In order to control your wavemaker it needs to be attached to a, yes you guessed it, controller. Once done, this will allow you to set and change water motion by intervals of seconds, minutes, and hours. Be sure, however, to purchase a controller that is compatible, as if you don't? Well, it simply won't work!
AC vs DC Aquarium Wavemakers
DC wavemakers have become more popular in recent times which makes a lot of sense given the amount of control they offer. Nearly all are controllable with precision, after all, and have feed modes to instantly shut it off when feeding.
Some also have a very useful smartphone app and are more energy-efficient making them an attractive choice.
On the downside, nonetheless, DC wavemakers are considered to be less reliable than AC, with the controller, power supply, and motor being the source of failure. They also come with shorter warranties than AC wavemakers, probably due to the above.
AC wavemakers, on the other hand, also come with their own set of problems. They very rarely have adjustability, aside from the flow reducer, resulting in more wear and tear.
They also do not have a feed feature, and have more often than not, a higher energy consumption.
F.A.Q
Do you need an aquarium wavemaker in a saltwater tank? Yes, as they simulate a saltwater fish's natural environment and help prevent dead areas.
How do aquarium wavemakers work? By turning multiple submerged powerheads on and off at predetermined intervals which mimics natural ocean currents.
How many GPH do I need for a 90-gallon tank? You need 1800GPH for a 90-gallon aquarium. This is 20 times your aquarium's water volume as recommended.
What is the purpose of a wavemaker in an aquarium? Put simply, to create water flow throughout your aquarium that resembles the current of the ocean.
Conclusion: Best Aquarium Wavemakers – Results
Overall, among the best aquarium wavemakers that we tested, the Hydor Koralia Nano came out on top. This was due to not only its efficiency but also its ease of use and installation.
It was, as previously stated, more than capable of performing the task that I needed to, and is in fact, still performing it now. You see, I liked this wavemaker that much, that
I've kept it and it's doing a fine job of circulating my tanks water, right now!
Related Posts

Latest posts by Carl Broadbent
(see all)