Pond maintenance is an ongoing effort for even the most compact of ponds, so if you are a big pond owner you will be familiar with the hard work needed to create a well-balanced and thriving ecosystem.  Large ponds like:
Koi ponds,
Fish ponds,
Terrace ponds,
Farm ponds,
Wildlife ponds,
will have special maintenance needs due to the large volume of water and the presence of fish and other aquatic organisms that add to the demands on your water.
Big ponds need aeration, the maintenance or supplementation of dissolved oxygen in the water. This is best achieved in most cases by installing a pond pump. 
What is a pond pump?
Simply put, pond pumps are powered devices that work to consistently add movement and oxygen to your pond water. This can be done in a number of ways as we explain below.
Installing a pond pump is an essential part of keeping your water, fish, and plants in their best condition and helps meet the special demands of a big pond as the water will be better circulated, clearer and of course aerated. 
Finding the best big pond pump requires some consideration. A 6 by 8-foot koi pond with a depth of 3 feet will easily reach over 1000 gallons in volume, so you need to ensure that your pump will be powerful enough to reliably aerate and move this large amount of water.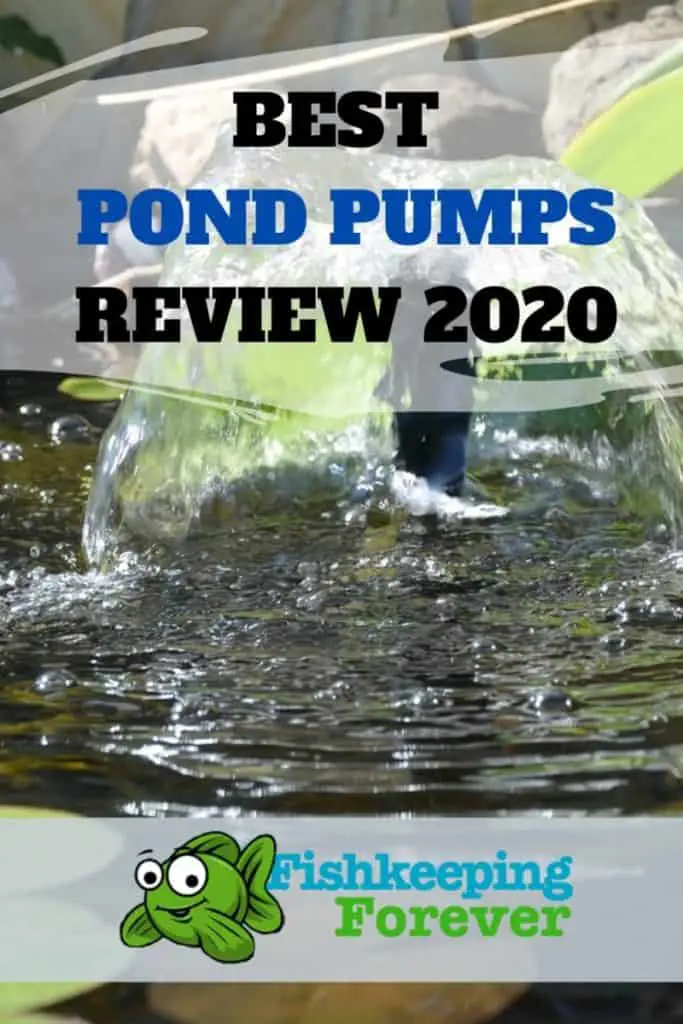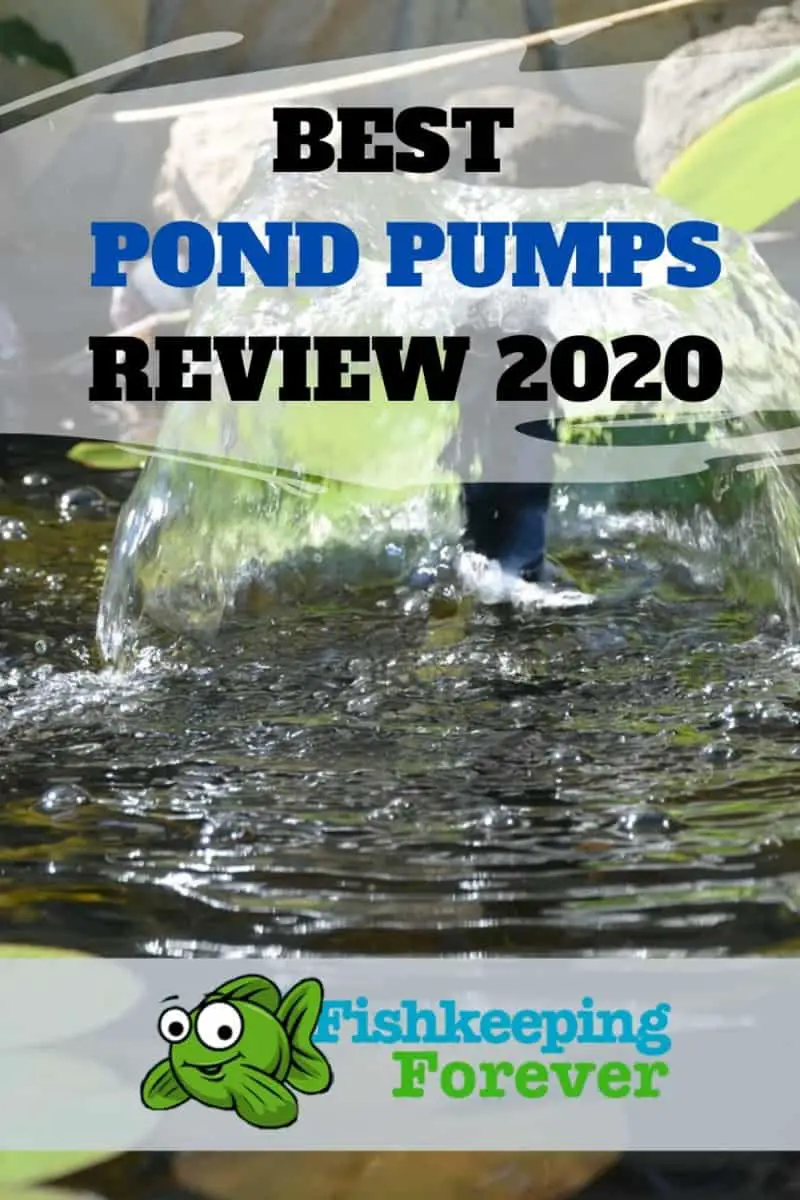 The type of aeration system, its energy demands, and its set-up all need to be factored in when making your choice.
That's why we have trawled the marketplace to bring you 2020's selection of the best big pond pumps. We have searched high and low for pond pumps that deliver outstanding performance and value and are ideally suited to a big pond. 
Read on for everything you need to know about choosing a pond pump for a large pond and detailed reviews of high-quality pumps that will be up to the job.
How to pinpoint the best big pond pump for your pond.
First, you will need to check that your choice of pump is the right caliber for the size of your pond. 
*Not sure if your pond is big enough for a big pond pump? Why not hop over to our comprehensive small pond pump guide to view a selection of pumps for a more petite pond.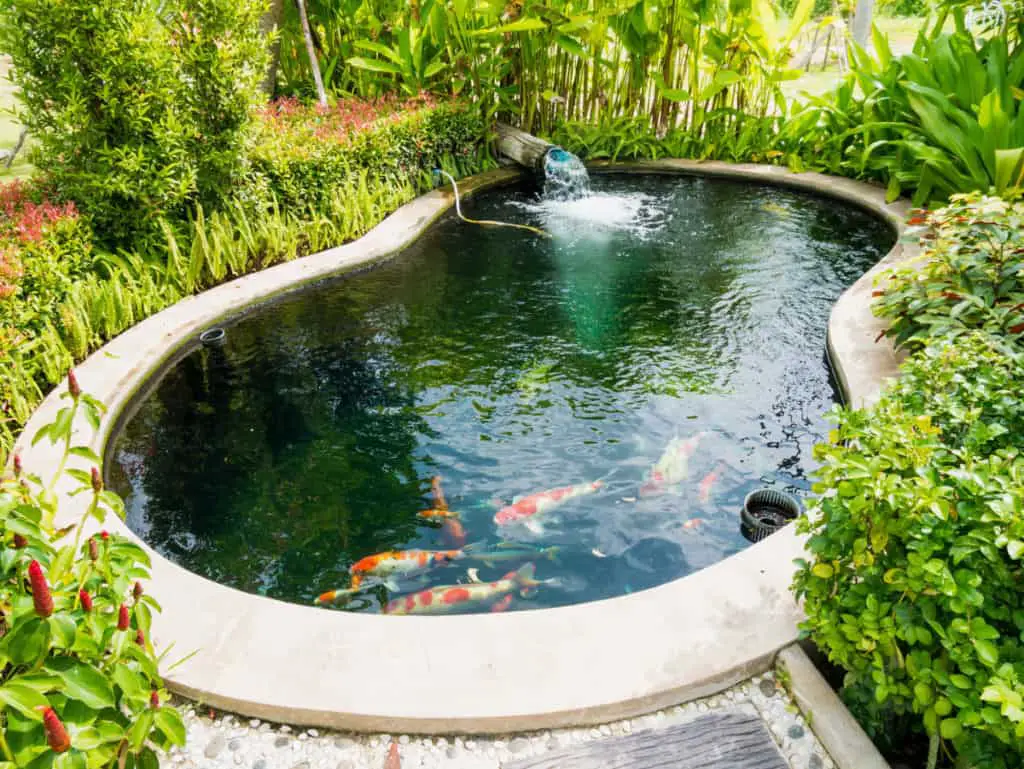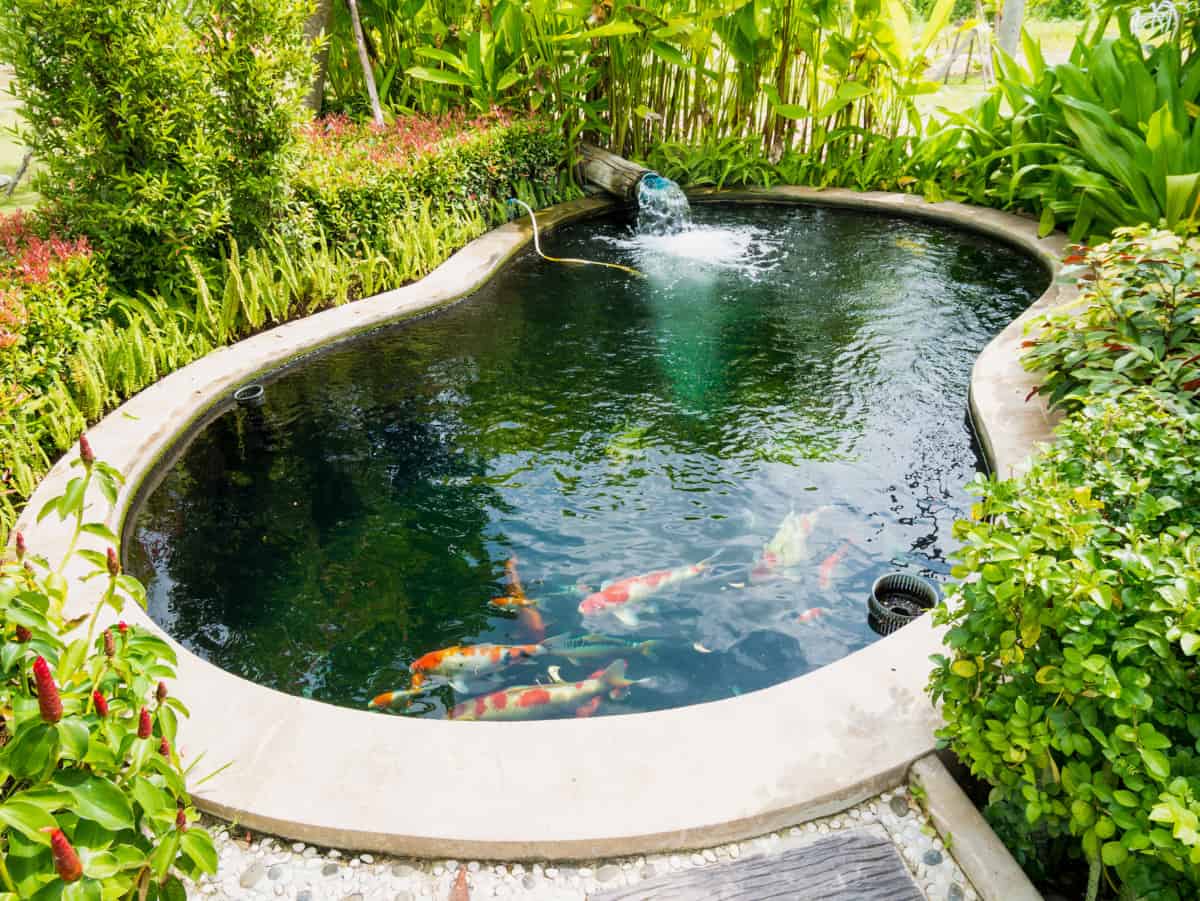 Sizing a pond pump.
Pond pumps are sized and rated on the basis of the volume of water they can pump in one hour – gallons per hour (GPH), or even horsepower (HP) in the case of larger pumps.
This rating is usually at 1 foot of lift of height unless specified by the manufacturer. Some pond pumps come with ratings in the form of letters or numbers that can be cross-referenced for the output.
To know the size of pond pump you need you will have to work out the volume of water in your pond. 
This volume should be fully recirculated by your pond pump every 2 hours. 
Therefore your pump rating in gallons per hour should be half the total volume of your pond! For example, if you have a 2000 gallon pond you can confidently purchase a pump rated for 1000GPH. This means the volume of your pond will be turned over every 2 hours. It really is that simple.
In or out? Do you need a submersible pond pump?
A key decision is whether to use a pump that operates while fully submerged or an external pump. 
Submersible pond pumps need to be fully submerged in order to operate properly. They are usually comprised of an impeller that moves the water, along with water inlet and outlet pipes to move the water rapidly through the pump. Water is aerated as it is driven towards the surface and can also be filtered too. These pumps usually come as a single unit and just need to be immersed. Water will flow into the pump and it can operate as soon as you switch it on.
External pond pumps are a little more complicated, but a good choice for very large ponds (5000 gallons+) or 'pro' operations, as they are very energy efficient once up and running. They usually are modular and will require more set-up than submersible pond pump. Priming is an essential step for getting these pumps up and running. This involves filling the pump with water before it is switched on.
Keep it moving! Types of pond pumps available for your large pond.
Your options for getting air and movement into your pond are reasonably varied. You can choose a pond pump for its aesthetic effect as well as its performance. Options include:
Aerating fountains, which work by drawing up cooler, less oxygenated water from the bottom of your pond and bringing it to the surface where it can have come in contact with air. These fountain type pumps can also produce pleasing patterns of water movement on the pond surface. 
Diffuser pumps are submerged and work with minimal surface movement to add oxygen and dissipate any stratification in the pond. 
Mixer pond pumps create horizontal water movement.
Aspirators are another popular choice for a large pond. These discrete circulator pond pumps stave off stagnancy by transferring surface air to the water via a venturi tube.
Integrated filtration keeps your water clear.
Water that enters a pond pump is usually filtered to remove organic material and debris for greater water clarity. If your pond is filled with plants it is well worth looking for heavy-duty pumps with filters capable of processing solids.
Here are the Top 9 Pond Pumps on the market for your larger pond
Key product features and specifications
Submersible
Flow rate of 2300GPH
130 Watts
Magnetic-driven pump
Product weight of 5 pounds
Dimensions of 9.2 x 4.8 x 6 inches
16-foot power cable
This fully submersible pond pump from Pond Boss is designed for creating waterfall displays and can pump to a height of up to 16 feet. The greater the lift height, the lower the GPH and the rate listed is the max GPH at 0 feet of lift. This means you can comfortably aerate a 4500-gallon pond if you are not powering a waterfall. 
I really appreciated that this pump comes with a 1 or 1 ½  inch tubing adapter and mesh bag to hold the unit underwater and prevent blockages. I found the supplied instructions easy to read and understand with conversion tables so you can be sure of what is achievable with your pond.  
Pros
This pump is really easy to install; simply insert into the supplied drawstring bag, attach tubing for required waterfall height and you are ready to go!
When properly sized to your pond you will enjoy great water volume on your waterfall.
Cons
The 2300 GPH is only at 0 feet of height so you need to ensure that this pump will adequately aerate your water if running a waterfall of significant height.
Some units can run a little noisy.
Key product features and specifications
Submersible
Flow rate of 1600GPH
Product weight of 9 pounds
Dimensions of 12.9 x 12.6 x 12.3 inches
30-foot power cable
Aqua Pulse's professional quality pump has been designed with larger fish ponds in mind. It is oil-free and has non-toxic components which really reassures me that my fish will be safe.
Installation is quick and the pump can work in both a horizontal or vertical orientation. The unit is high flow and can handle solids of up to 0.25-inch diameter. It is powerful enough to drive a waterfall or fountain and I found Aqua Pulse's extensive instructions on how to do this very helpful.
This model also with higher GPH ratings so I can aerate a larger pond easily and maintain a feature with a single unit! Though very powerful this pump has been designed to run steady and has an integrated sensor to prevent overloading and burnout. 
Pros
This is a very powerful unit and will consistently drive a dramatic fountain or waterfall.
I am reassured that I can upgrade the model if I need more power. 
A long power cord helps to achieve your perfect set-up.
Cons
Other users have cited early product failures with this model of pump. Thankfully it comes with a 2-year manufacturer's warranty.
Key product features and specifications
Can be used as either a submersible or external drive pump
Flow rate of 3100 GPH
Product weight of 8.25 pounds
Dimensions of 8 x 5 x 6 inches
33-foot power cable
3-year warranty
This is a powerful unit with a magnetic-driven vortex impeller that you can use in large ponds of over 6000 gallons with confidence. I love the versatility of this pump as I can use it both in and out of the water and in a variety of positions and still enjoy great performance.
It has definitely been designed for a well-stocked pond as it is oil-free and boasts a decent pre-filter which is up to tackling the substantial solids a fish pond can produce. 
Pros
For me, the sheer versatility of this unit stands out. It can also power a waterfall or fountain with ease. 
A decent length of power cable is a must for a submersible pump. With this long power cord, you can plug the unit in at a distance from the pond. 
Cons
Other users have cited early product failures with this model of pump. Thankfully it comes with a 2-year manufacturer's warranty.
As with most pumps, some units have been reported as having a short lifespan, but these are in the minority.
Key product features and specifications
Submersible pump unit 
130 Watts
Flow rate of 3567 GPH
Product weight of 7.87 pounds
Dimensions of 15.3 x 8 x 7.2 inches
20-foot power cable
1-year warranty
This pond pump can be used reliably for waterfalls and fountains, achieving heights of up to 14 feet. It is remarkably quiet for its level of performance and had been designed to be energy efficient.
The pump mechanism is covered by plastic mesh to prevent debris entering and it has adapters for a variety of tubing or hose attachments. 
Pros
Solid construction and parts mean that you should enjoy a long duration of service from this unit.
Cons
Some reviewers of this pump have found the plastic adapter for hoses and tubing to not be adequately robust. 
Key product features and specifications
External pump unit 
115 Watts
Flow rate of 2400 GPH
Product weight of 7.87 pounds
Length of 12.5 inches, the height of  8.5 inches
No power cord supplied.
The Iron Might pond pump has not been specifically designed for ponds and can be used for pumping pools and hot tubs too. It is a technical purchase that will require a lot of setup including attachment of a suitable power cord and switch. It will also require priming and installation below the water level. 
Once set up this external pump packs a punch with its powerful 2400 GPH performance. For larger ponds or small lakes, multiple units can be hooked up.
Pros
This pump runs quiet and is energy efficient.
The Iron Might has been designed to run for years at a time. Great service lifespan!
Cons
You are buying a pump motor only. You will have to find all other attachments and adapters.
I find that the lack of a power cord is a real hassle and additional expense but you can source a 14-2 gauge cord with plug from your local hardware store.
Key product features and specifications
Submersible pump
130 Watts
Flow rate of 3300 GPH (0.5HP)
Product weight of 7.8 pounds
Dimensions of 7 x 7 x 12 inches 
10-foot cable length
3 year limited warranty
The Superior Pump pond pump is a staple for the bigger pond and comes in a variety of performance ratings. It is well made with thermoplastic housing, copper motor windings and a robust double seal on the pump.
This ½ horsepower unit is adequate to aerate over 6000 gallons of water and readily handles solids of up to ⅜ inch size. A suction screen also keeps large debris out.
This family-owned company has a plumbing background and it shows with lots of adapters for attachment of hoses and pipes of varying diameter. 
Pros
This is a thoughtfully designed unit that pumps efficiently.
If you need to drain your pond quickly, this pump will perform the task quickly. 
Cons
As with the other pumps reviewed, some units do fail out of the box. Thankfully Superior Pump has great customer service and a 3-year warranty means you can get a replacement quickly. 
Key product features and specifications
Submersible pond pump
Flow rate of 5400 GPH
Product weight of 12.42 pounds
Dimensions of 13 x 12 x 6 inches
33-foot cable length
Running a large caliber pond pump 24/7 can take its toll on your utilities. If you are looking for an energy-efficient alternative, Alpine Corporation has delivered this distinctive energy-saving model that can cut your consumption by up to 75%.
This unit gets to work straight out of the box and has a high quality ceramic impeller shaft which is designed to withstand prolonged use. Its circular design allows you to place your pump in a variety of positions as the adapters rotate through 360 degrees. 
Pros
It's great that I can save on the cost of running a pond pump with an energy-saving design. 
An integrated controller means that I can adjust the flow rate to precisely suit my pond setup. 
Cons
Other pond owners, though enthused about this product have found its performance unreliable when used continuously. 
Key product features and specifications
Submersible or external pond pump
Flow rate of 4000 GPH
215 Watts
Product weight of 11.7 pounds
Dimensions of 15.4 x 7.9 x 8.7 inches
20-foot power cord
This small but mighty unit is an extremely powerful pump that has the power and performance to take on a small lake! Set up is easy as this submersible will work just as well-positioned horizontally or vertically.
You can even operate it out of the water as long as it is in-line with your water level. Its fish-friendly, oil-free design has a pre-filter, to keep the unit operational and a handy cable loop means you can retrieve it readily from the deepest ponds. 
Pros
Despite its output, this little pump is very quiet!
It provides a reliable service when running continually. 
Cons
This powerful pump has failed after a few months for owners, but it is generally a good long-term buy. 
Key product features and specifications
Submersible pump, but can run dry with the correct adapters and hoses. 
Flow rate of 2100 GPH
Product weight of 6.4 pounds
Dimensions of 9 x 9 x 7 inches
10-foot power cord
Flexzion's compact but powerful pond pump reliable handles a range of uses around the pond, including creating waterfalls and fountains. It will efficiently aerate a 4000 gallons pond and is great for fish as it is oil and copper-free.
Solids of up to ¼ inch can pass freely through this pump. It's great that the flow rate of this pump can be easily adjusted with the easily accessible knob on the outside. 
Pros
Considered design with a gripped handle that aids in lifting the pump out of algae and muck!
Variable frequency allows you to fine-tune your set-up.
Cons
This is a great model but it could do with a longer power cord or even greater flexibility.
---
Frequently Asked Questions
Q.Can I keep a large pond without a big pond Pump?
A. It is possible to forgo a pond pump and let nature take its course, but a fish pond will need oxygen, and without it, stagnancy and overgrowth of anaerobes will set in. Some natural and wildlife ponds rely on heavy rainfall, strong winds and beneficial plant to keep the water oxygenated, but this is likely to be inadequate for a big pond with large fish. 
Q.Do I have to keep my pump switched on all the time?
A. Yes. Once you have gotten your pump up and running, you will need to run it continuously as you will have now created an oxygen-rich environment. Stopping the pump can lead to a catastrophic sudden depletion of oxygen that can kill your fish and other aquatic organisms.
Q.How can I tell if my pond is not well aerated?
A. A poorly oxygenated pond has tell-tale signs that indicate you need to take action. Without air and movement, ponds become stagnant and stratify into layers with the healthiest, warmer oxygenated water at the pond surface and cool, oxygen-poor water descending towards the bottom.
Vital aerobic bacteria in the pond become oxygen-starved and unable to undertake their vital role of breaking down organic material in the pond.
Which can wreaking havoc with the nitrogen balance and encouraging algal growth, which further starves the pond of light and air. The end-stage is the death of the pond, known as eutrophication. Suspect inadequate aeration when you encounter:
A bad odor, like the smell of rotten eggs.
Algal bloom
Mucky deposits of rotting material at the bottom of the pond. 
Murky water
pH derangement
Excessive nitrogen levels.
Sick and dying fish.
These signs indicate that you will need to clean your pond and repair or replace your pump and filter. 
Our overall favorite 
 These are a great selection of pond pumps but for me, the Flexzion Pond Pump ticked all the boxes. Creating your ideal pond set-up requires flexibility and this unit delivers on all fronts.
I love that I can use it wet or dry, in a variety of positions and tweak my flow rate to get the performance that is just right for my pond. The power cord could be longer, but this compact reliable model provides plenty to work with!
Do you have a big pond pump you recommend or some handy hacks, tips or tricks? Let us know by sharing your thoughts in the comments below!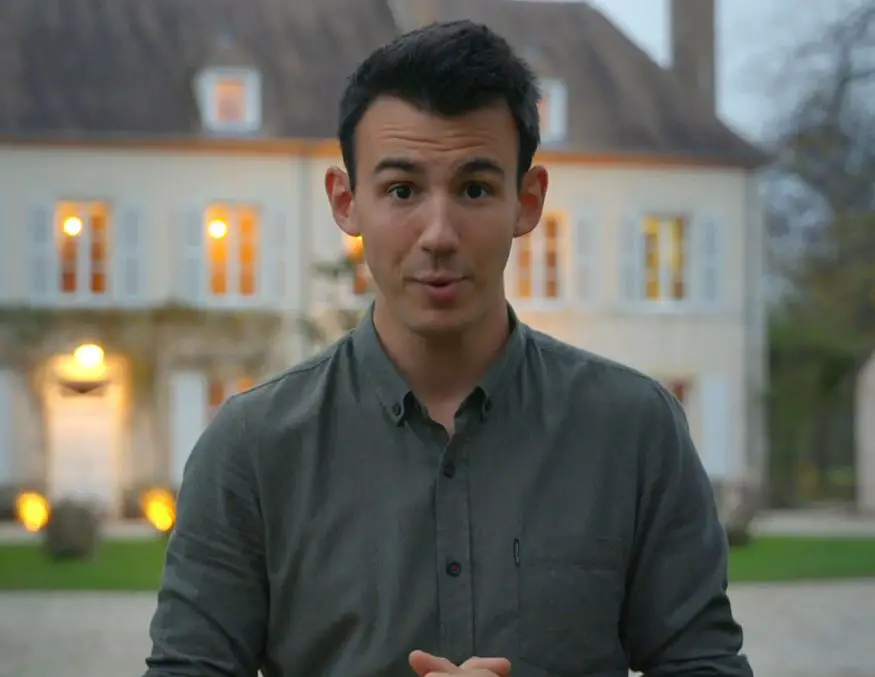 I have been working in the tropical fish industry for over 30 years now and I'm still learning. Everyday is a school day in this hobby. In my spare time I play golf very badly!