If you are a pet lover and have fish in a small tank around your home, then you must know that apart from feeding them your other responsibility is to clean the mess they leave behind. So for that, you'll need one of the best filters for small fish tanks.
There are a number of products available on the market claiming to be the best. But before talking about that you should know first what makes a filter ideal for small fish tanks. Fish produces a lot of ammonia that needs to be removed from the aquarium regularly, as it is very toxic. A good filtration system will eliminate ammonia from the tank efficiently. The best filters for small fish tanks should perform both mechanical and chemical functions.
The dirt and debris need to be removed from small tanks frequently, so a good filter should be capable enough to do so. Basically, you should go for a filtration device that has the ability to cope with rapid changes and handle the water volume within your aquarium. As there are so many options available it might be hard for you to figure out which one is the best, especially if you are a beginner.
So to solve your problem we have prepared a list of best filters for small fish tanks on the market.
The Best filters for small fish tanks come in all shapes and sizes with a price to suit all. Heres our favorites ones:
$13.31
in stock
11 new from $10.49
as of December 7, 2023 10:27 am
$21.63
$45.99
in stock
5 new from $21.63
2 used from $14.65
as of December 7, 2023 10:27 am
$63.99
in stock
as of December 7, 2023 10:27 am
out of stock
as of December 7, 2023 10:27 am
$18.95
in stock
2 new from $17.95
as of December 7, 2023 10:27 am
$8.18
in stock
4 new from $7.98
as of December 7, 2023 10:27 am
Last updated on December 7, 2023 10:27 am
| Make | Marina |
| --- | --- |
| Model | S20 |
| Tank Size | 20 Gallons Max |
| Dimensions | 3.8 x 11.5 x 6.4 inches |
| Weight | 1.88 pounds |
| Customers Reviews | 446 |
| Star Rating | 4.2 out of 5 |
Marina Power filter is slim and compact; its design is quite unique and stylish. Being compact it is easy to adjust it behind a small fish tank. Moreover, there is an adjustable flow control that is present in the filter that helps in controlling the flow level of the water present in the aquarium.
No priming is needed thus making it easy to use, all you need to do is plug in and there you go. Apart from that, it has a motor that is submerged in the fish tank where it operates quietly. Unlike other filters Power filter is easy to maintain and install, these filters are extremely convenient and quick to get along with. If you want a healthy aquarium then this is the best choice as it is designed to implement biological filtration.
Pros
Can filter up to twenty gallons

Maintenance and installation is very easy

The flow control is quite adjustable

Quick service
Cons
The filter wasn't the quietest we tested.
| Make | PowKoo |
| --- | --- |
| Type | Sponge Filter |
| Tank Size | 45 Gallons Max |
| Equipment Needed | Suitable Air Pump |
| Size | 7.1" x 4.5" |
| Weight | 1.6 ounces |
| Customer reviews | 27 |
| Star Rating | 3.8 out of 5 |
If you are looking for an aquarium filter that optimizes biological filtration and provides mechanical filtration as well, then Powkoo sponge filter is the right option.
The nitrogen cycle in the filter is facilitated by colonization of aerobic bacteria in the sponge. Big waste particles are trapped by the sponge thus leaving the water clean and healthy. During the process, baby fishes remain safe as they are not trapped in the filter. The design of two filter sponge is made in a way that easily facilitates bio-filter; the filter is made of absolutely safe material. Powkoo sponge filter can easily be hidden behind the fish tank and can be installed anywhere you want. It comes with two suction cups those you can easily position, either high or low.
You will need a suitable air pump and the effectiveness of this filter will be down to the power output of the air pump. Also, it's important to remember that the sponge holds helpful bacteria that break down all the nasty stuff and cleaning should be performed in the correct manner. Take a jug of water from your aquarium and place the sponge filters in the jug. Wash the sponge filters in the jug by shaking and squeezing the dirt from them. Then discard the dirty water and replace the sponges back into the aquarium. 
If you wash the sponge under a tap or in hot water you will kill all the lovely helpful bacteria on the sponge. This is a bad thing. The sponge may look dirty and discolored but trust me it's doing a good job. 
Pros
The food-grade material is used to make the filter

It is efficient and simple

The installation process is simple

Perfect for breeding tanks

Effective in smaller tanks
Cons
Needs an air pump

Only suitable for smaller tanks
| Make | Aqueon |
| --- | --- |
| Model | Quiet E Power Filter |
| Tank Size | 3 -40 Gallons max |
| Size | 6.2 x 6.1 x 2.4 inches |
| Weight | 7.2 ounces |
| Customer Reviews | 216 |
| Star Rating | 3.6 out of 5 |
Aqueon Quietflow has an elegant design; it's pretty sleek that makes it possible to be placed at the back side of the fish tank. The internal filter is economical vertical oriented and works efficiently. This stylish filter cleans the aquarium water very quickly. As compared to regular fish tanks this one provides chemical filtration.
No priming is required as the pump has the option of auto-start, plus if the filter gets interrupted it restarts automatically. Both maintenance and installation are easy, moreover, you can perform the installation process by using hanging clips or even suction cups.
The warranty is only for a limited lifetime.
Pros
Efficient

Easy to use the internal power filter

It is quite economical

Suction cups allow easy positioning

Chemical filtration

Easy to clean
Cons
It's tricky to adjust the flow of water
Make
Polar
Model
Aurora 3-stage
Size
370 GPH ( Gallons per hour)
Power
9w UV powered
110-120V 50-60Hz
Weight
13.6 pounds
Tank Size
20-100 Gallons
Size
10"x10"17" in Dimensions
Customer Reviews
81
Customer Star Rating
4 out of 5 stars
This amazing filter comes with large-capacity and an efficient filtration system. The three-stage canister filters work wonders; it has the ability to deal with larger media storing capacity thus allowing water to get in contact with greater filter media. All the features are advances and give a premium quality performance. After filtration, the tank will be left with high-quality water.
The maintenance and installation are extremely quick and easy. All of the debris is removed from the surface of the water. Apart from that removing and cleaning the filter is also simple. In addition to that, there is a UV sterilizer that helps in controlling bacteria and ensuring clean water.
Pros
Excellent for 100-gallon fish tanks

The spray bar is adjustable

Self-priming

Flexible media trays

Powerful pump

You can use different types of filter media
Cons
Instructions are hard to understand as the font size is extremely small
| Make | Lee's |
| --- | --- |
| Model | 70/90 Premium |
| Tanks Size | 18" - 48" |
| Weight | 5 pounds |
| Type | Biological Undergravel |
| Customer Reviews | 63 |
| Star Rating | 4.2 out of 5 |
This is also one of the best filters for small fish tanks. It is designed smartly; the body is made of high-quality material that prevents it from breaking or leaking. While filtering the small fishes are safe as it doesn't suck them in, making it ideal for small fishes and shrimps. It comes with a larger plate size thus reducing the number of plates needed. Saltwater aquarists love this filter because it contains UGF plates which give extra strength.
The best way to move the water into smaller fish tanks is to use air pumps as it helps in maintain a gentle flow. The installation procedure is also quite simple.
Pros
Multi-level plate design makes it efficient

Made from high-quality plastic

Large plate sizes

A natural way to filter your tank

Easy to install
Cons
| Make | Odyssea |
| --- | --- |
| Model | EX 250 DX Internal Filter Powerhead |
| Flow Rate | 250 GPH ( Gallons per hour) |
| Tanks Size | 20-40 Gallons Max |
| Power Rating | 110V Only |
| Size | 6.2 x 3 x 10.5 inches |
| Weight | 1.4 pounds |
| Customer Reviews | 33 |
| Star Rating | 3.8 out of 5 |
Odyssea DX Internal Filter – EX 250
If you are in a search of a filter that works for both freshwater and seawater then this one is a great option. Unlike other fish tank filters, it offers broad range, therefore, making it everyone's favorite. The flow rate of this filter is 250 GPH, apart from that it includes a high-quality airline and filter cone.
The suction cups are ideal for small fish tanks as they prevent small size fishes from any harm. To keep it working effectively and efficiently make sure you maintain it well. It's really easy to use the product, moreover, its performance is excellent.
Pros
Dual usage

Water circulation is outstanding

Low cost

Great rate of flow
Cons
The deflector is a little weak

The construction is not top quality
| Make | AQUAPAPA |
| --- | --- |
| Model & Type | Corner Air Driven Filter |
| Equipment Needed | Air Pump |
| Dimension | 2.75"(L) x 3.15"(W) x 7.0"(H) |
| Weight | 8 oz |
| Customer Rating | 160 |
| Star Rating | 4.3 out of 5 |
This is one of the best filters for small fish tanks; it comes with an external air pump that helps in providing bubbles of air. Those bubbles of air help in drawing water through the filter. With the help of the pump, the water is drawn which is later replaced by the water that is getting into the filter. There is a top layer present on the filter that gives mechanical filtration. Aquapapa corner filter is loved for providing biochemical filtration. The harmful waste is completely removed from the water; the maintenance of this filter is quite simple and needs to be done every two to four weeks.
Pros
Much needed oxygen is provided with the water

Minimum noise

Easy to clean and move

Mechanical and biochemical filtration

Perfect for smaller tanks
Cons
Cheap construction

Very basic filtration

Needs an air pump
| Make | Fluval |
| --- | --- |
| Model | C Power Filter 14001 |
| Power Output | 110V |
| Flow Rate | 119 GPH (Gallons per hour) |
| Size | 4.5 x 6 x 8 inches |
| Weight | 1.92 pounds |
| Customer Reviews | 729 |
| Star Rating | 3.8 out of 5 |
This is an outstanding filter that provides advanced filtering capabilities. It is suitable for both saltwater and freshwater aquariums. The filtration process is sped up due to the presence of powerful motor technology. As compared to its competitors it is way better because of its amazing functionalities. The presence of a ceramic heater helps in distributing heat efficiently.
The cleaning indicator informs when to rinse the polyfoam. Its maintenance is quick and easy, in addition to that it works to maintain the stress-free environment and clean water.
Pros
Provides maximum versatility

Premium quality

The filtration process is quick and easy

Quiet operation
Cons
The product is expensive as compared to its competitors
Aqueon Quietflow E Internal Power Filter, 3 Gallon
11 new from $10.49

as of December 7, 2023 10:27 am
Features
Efficiently cleans and filters water
Auto-start pump requires no priming, automatically restarts if power is interrupted and restored
Easy to install using suction cups and/or hanging clips
Carbon Cartridge included for chemical filtration; removes odors and discoloration from water
Uses Extra Small Aqueon Replacement Cartridges and meant for aquariums up to 3 Gallons
Fluval C2 Power Filter
5 new from $21.63
2 used from $14.65
Free shipping
as of December 7, 2023 10:27 am
Features
Ceramic heater core for even and efficient heat distribution
Filters 119 gallons per hour. Flow Rate: 120V/60Hz – 1,000 L/h (264 US Gal/h) and 230-240V/50Hz –900 L/h (238 US Gal/h)
Equipped with cleaning indicator for when the polyfoam needs to be rinsed
Clip on filter; Quick and easy maintenance
Helps provide a stress-free environment; Works to maintain refreshing crisp water
Polar Aurora 3-stage External Canister Filter with 9-watt Uv Sterilizer for Aquarium 370 GPH Builtin Pump Kit Canister
as of December 7, 2023 10:27 am
Features
Good for up to 100 gallon fish tanks.Maximum flow rate of 370GPH from built in pump Pump Power: 35W
3 media trays capable of handling your choice of filtration media; Comes with an adjustable spray bar. This is a helpful feature if you want to adjust the output flow from the filter
Convenient self-priming pump that eliminates the need for manual siphoning; Single valve disconnect & priming pump ease routine maintenance
Built in 9 Watt light for controlling algae spores and promoting clear water
The three flexible media trays allow you to add other filtration media such as SunSun's activated carbons, ceramic rings or bio-balls to achieve excellent mechanical, chemical, and biological filtration. Compare with similar items
Lee's 70/90 Premium Undrgravel Filter 18-Inch by 48-Inch
 out of stock
as of December 7, 2023 10:27 am
Features
Item Package Height: 16.25
Item Package Length: 22.875
Item Package Width: 3.0
Item Package Weight: 4.996666666666667
Odyssea EX 250 DX Internal Filter Powerhead Aquarium Water Pump Submersible
2 new from $17.95
Free shipping
as of December 7, 2023 10:27 am
Features
Flow Rate: 250 GPH
For use with 30G - 40G
Include air line, filter cone, suction cups
Freshwater and Saltwater aquariums
110V Only
AQUAPAPA Corner Filter Aquarium Fish Tank Internal Air Driven Filter with Media XY-2008 (1)
4 new from $7.98
Free shipping
as of December 7, 2023 10:27 am
Features
Supply the water with much needed oxygen, For tank size up to 5-10 Gallons
Reduce noise from air pump and consume lowest wattage.
Multi-layer media, easy to move and clean.
Top layer of white filter pad provides a mechanical filtration.
Black bio-sponge and ceramic rings with gravel provide biochemical filtration.
Learn how to correctly clean your fish tank filter
All filters contain good bacteria which helps to keep your aquarium clean. If you wash or clean your filter or filter media incorrectly you could be killing helpful bacteria.
This bacteria can take weeks to grow again and in that time your fish and water quality will suffer. Learn how to correctly clean your fish tank filter here!
Conclusion: Filters for larger fish tanks
There are lots of different filters available, external, internal filters, there are also chemical, mechanical, and even biological ones. The one you choose should ultimately be based on the needs of your fish and your personal preference and the water volume within your aquarium.
If you have a larger fish tank then read our guide BEST FILTERS FOR LARGE AQUARIUMS
The size and water volume of your tank is the number one factor which will determine which type and size of filter you need. Also the stocking level in your tank, never overstock a fish tank no matter what size of filter you have but larger fish like Oscars fish will need a more substantial filtration system. 
Don't be tempted to stop doing water changes just because you have purchased a larger filter. It may reduce the number of partial water changes you need to do but it is never a substitute for water changes. Water changes add essential minerals back into your tank and are a very important part of successful fishkeeping. We have a detailed post on HOW TO DO A PARTIAL WATER CHANGE it may be worth 5 minutes checking it out. 
As responsible fishkeepers it's our duty to provide the best environment for our fish and ensuring you have the correct filter type, size and model is vital to ensure you have the best water quality for your fish.  Adding a quiet air pump can also be beneficial, adding more oxygen to the water will give your fish the best environment possible to live in. Read our review of the best 9 quietest fish tank air pumps. 
If you're thinking of buying your first fish tank you might want to read our complete guide to starting an aquarium- Starting a fish tank for beginners. 
We hope you found this review helpful if you did please share it with your fishkeeping friends on social media.
Happy Fishkeeping Forever!
Looking for a suitable filter for your fish tank?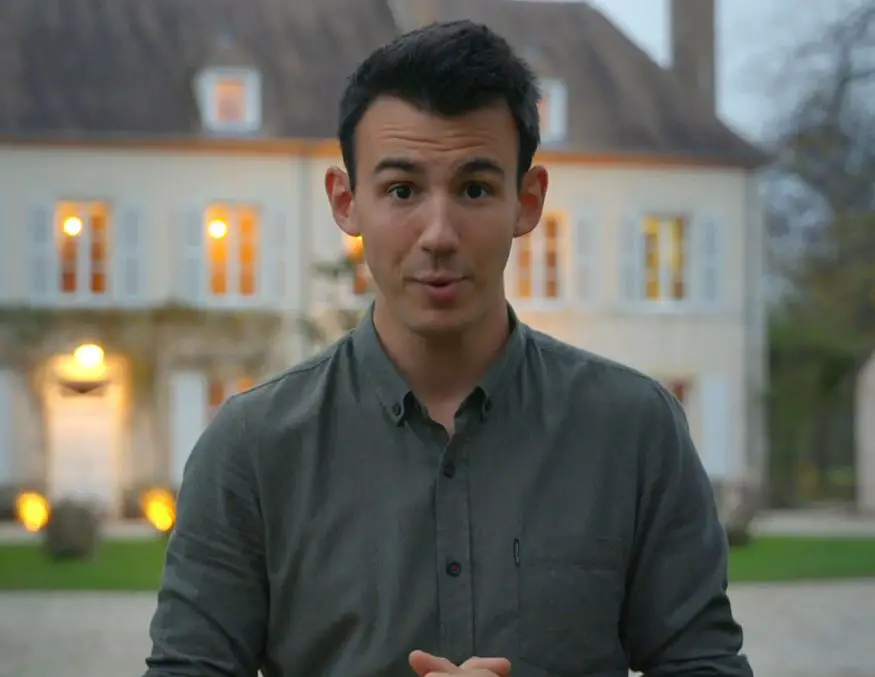 I have been working in the tropical fish industry for over 30 years now and I'm still learning. Everyday is a school day in this hobby. In my spare time I play golf very badly!