So, you've only gone and got yourself one of the most beautiful and personality-filled tropical fish in the world. Congratulations, you are now the proud owner (parent) of a gorgeous Betta Splenden! We've put together super suggestions for your new Betta Fish names which are fun and apt.
Of course, the first thing you will have done with your new family addition is to get them settled into their new home. They will now be swimming around happy as Larry (name suggestion) just waiting for you to christen them. 
But what are you going to call your new Betta? What splendid name would suit them? Well, look no further as we have, just for you, 101 suggestions suitable for both males and females. 
Let's take a look at the best Betta Fish Names available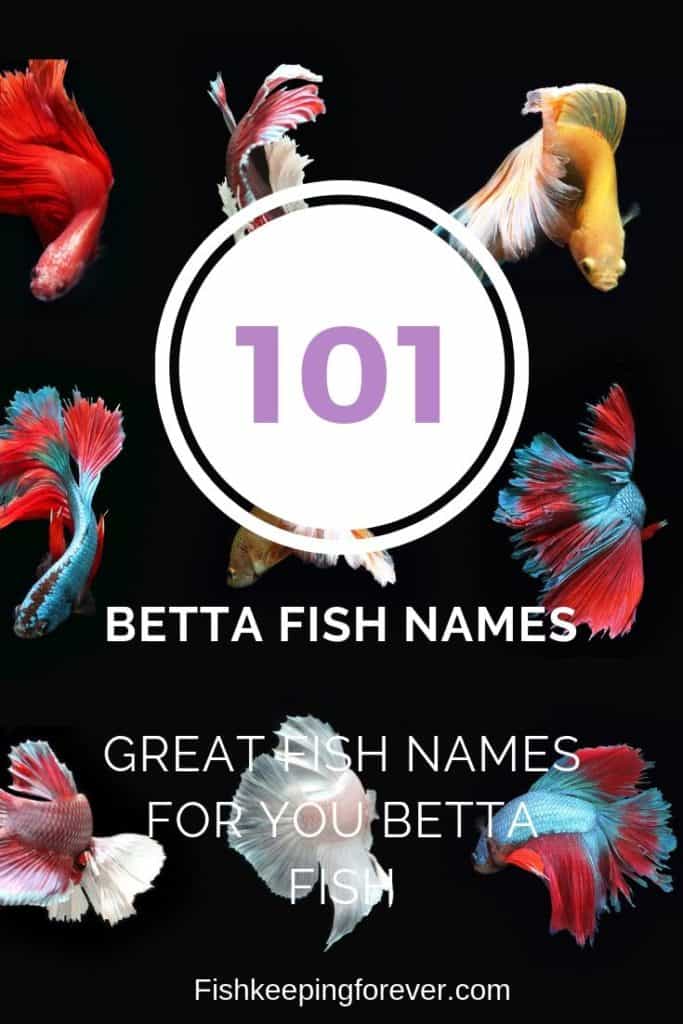 Male Betta Fish Names
Alpha
Tsunami
Captain
Aries
Scorpio
Zeus
Samurai
Thistle
Dumbo
Genghis
Diablo
Ekon
Grumpy
Neptune
Warrior
Poseidon
Dante
Napoleon
Beast
Emperor
Titan
Hulk
Kraken
Shrek
Gaston
The Joker
Torro
Soldier
Icarus
Narcissus
Thai
Picasso
Aramis
Caesar
Thunder
Rambo
Rex
Attila
Magneto
Thor
Maverick
Hercules
Lincoln
Mercury
Mufasa
Merlin
Vivaldi
Jester
Rex
Obama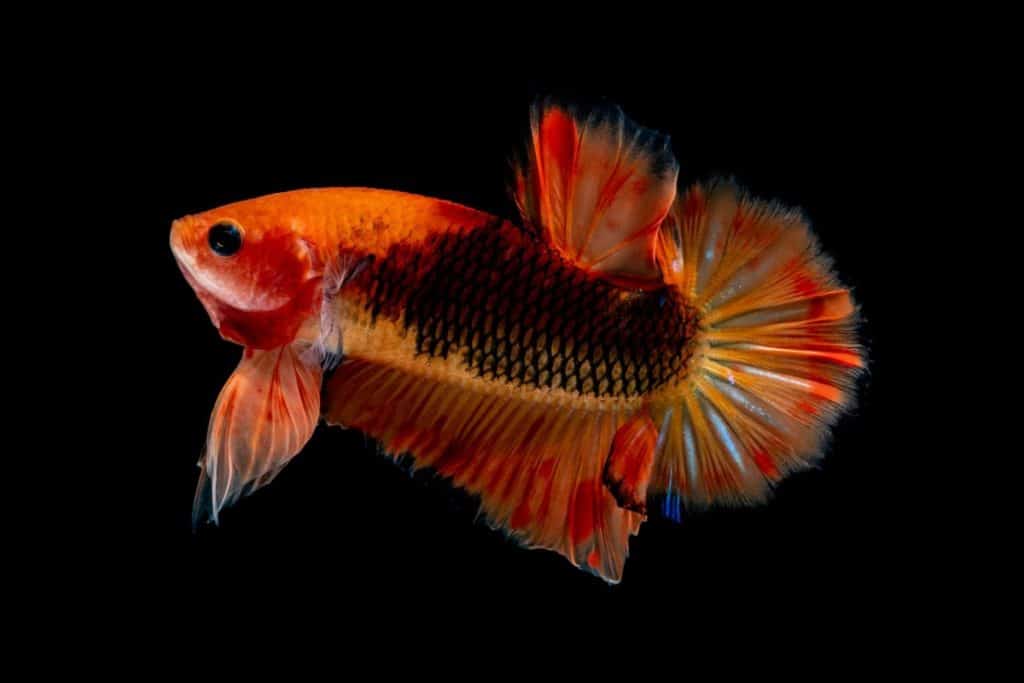 Female Betta Fish Names
Delta
Rose
Splendor
Topaz
Scarlet
Orabelle
Sassy
Candy
Mystique
Cersei
Maleficent
Daisy
Fancy
Calamity
Vanity
Beauty
Belle
Lady
Nefertiti
Helen
Daenerys
Calypso
Carnival
Kally
Flo
Regina
Harlequin
Porsche
Elise
Indigo
Skye
Duchess
Summer
Venus
Cleo
Melody
Missy
Buffy
Ariel
Delilah
Petula
Jaune
Betty Boop
Beyonce
Princess
Storm
Lil Miss
Mitzie
Lara Croft
Molly
And For That 101st …………The Terminator!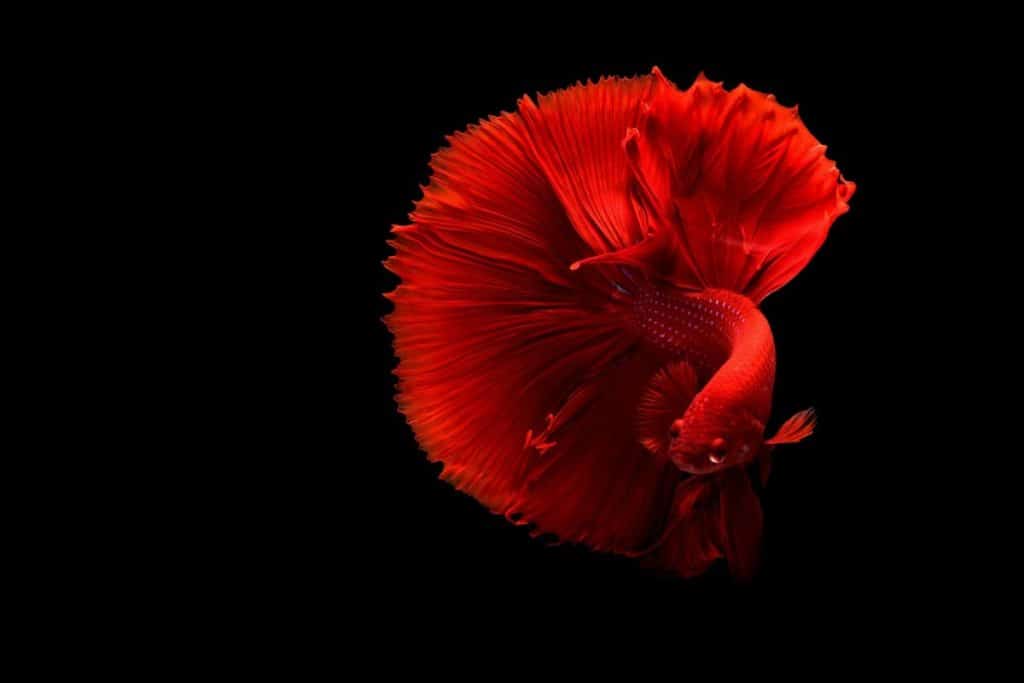 Give your Betta Fish a Name
Well, when it comes to Bettas, the name given to them usually reflects something about them. This can be color, tail type, personality, or even appearance, but color and temperament are usually the deciding factors. Unsurprising really when you think about it since this fish is known best for its amazing colors and feisty approach to life.  
There is, however, no reason why you shouldn't name your Betta anything you like unless you're going to get embarrassed telling friends and family you've called them something like Honey Bun, Cutie Pie, or Sweet Cheeks. If so, stay away from names like these!
Names By Theme
Another way to name your Bettas is to choose a theme. I say Bettas because they are addictive and you're sure to end up keeping more than one. Themes can also apply if you decide to keep females who are best kept in larger numbers known as a sorority. Themes can be anything of your choosing but here are a few suggestions just to get your imagination going.
Mythical Names – From Greek, Norse and Roman Gods and Goddesses to fantastic sea creatures, names from myth are always popular.
Popular Culture – Favourite characters from TV, film, literature, and gaming can make great names for Bettas that you're unlikely to forget.
Friends & Family – It can be a great compliment to name your beloved fish after a loved one. However, be warned that some family members may not like it so be sure to check that they don't mind first.
Animal Names – Want to confuse people and be really, really different? Then why not name your Bettas after other animals?
Favorite Foods – Fish and chips are probably the most commonly used names in this theme, but you could also think out of the box. Sausage and Mash, Oreo, Taco Bell, Cheese Burger, you get the gist!
Countries –  Where you've been! Where you'd like to go! The only limit with this one is the number of countries in the world. 
If you have any questions about your Betta Fish. Study.com has some helpful articles and you can ask questions there.
Conclusion: 101 Best Betta Fish Names
You should, by now, have all the inspiration, theme, and name suggestions that you will need to give your Betta, or Bettas, the best of monikers. Something that you, and they, will like and will easily be remembered. 
Like more than one? Well, why not give them more with a double-barreled or even first, middle and last name? It's all up to you, the choices are yours, and you should absolutely go for it!
If you need a fish tank for your Betta Fish, Check these out!
$48.89
$59.99
in stock
25 new from $48.89
2 used from $31.68
as of December 1, 2023 7:28 am
$79.99
in stock
3 new from $79.99
as of December 1, 2023 7:28 am
$50.39
$93.99
in stock
14 new from $50.39
as of December 1, 2023 7:28 am
$18.79
$39.99
in stock
5 new from $18.79
2 used from $17.29
as of December 1, 2023 7:28 am
$29.99
$36.99
in stock
as of December 1, 2023 7:28 am
Last updated on December 1, 2023 7:28 am
Related Posts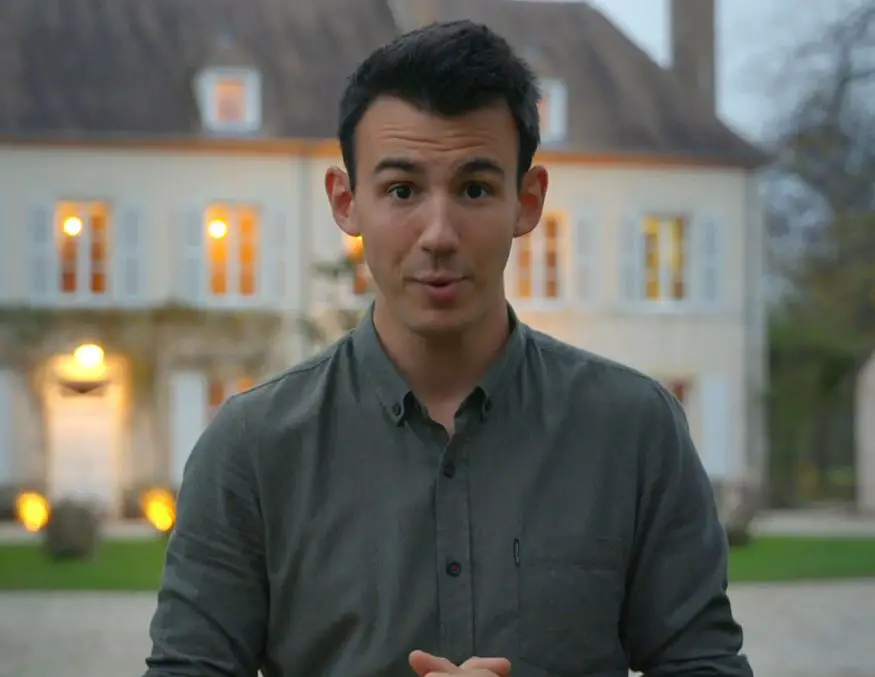 I have been working in the tropical fish industry for over 30 years now and I'm still learning. Everyday is a school day in this hobby. In my spare time I play golf very badly!