A 20 Gallon fish tank is the perfect size for beginners or Kids bedrooms but without the correct filter, a 20 Gallon tank will soon become smelly, look terrible and have poor water conditions.
This is not an acceptable aquarium to keep pet fish in. As responsible fish keepers with have a duty of care to provide the best possible conditions for your fish to thrive in.
Without a suitable filter in your aquarium you will not enjoy the beautiful sight of a thriving home aquarium with healthy fish.
In this article: Filters For A 20 Gallon Aquarium. We'll look at all the best possible filter options for your tank and narrow the search down to just 3 of the best type of filters for that size aquarium. There are hundreds of filters, makes and models on the market and choosing the best one for your aquarium can be confusing and often overwheleming
So, Let us help you make the right purchase and find the most suitable filter for your 20 Gallon ( 90 Litres ) Aquarium.
First, Lets look at the three main options on the market and the most commonly used filters. Then we'll explain why these filters are the most popular and give you some Pros & Cons for each one. Finally, we will give you a link to the most suitable filter for your size aquarium and direct you to the cheapest place we found for that filter online. This will save you time and money.
The most common Type of 20 Gallon Aquarium filters are:
UnderGravel Filters
HOB ( Hang On The Back Filters )
Internal Power Filters
You have an extra option of using an external canister filter. However, these are best used for larger aquariums and not really neccassery for a smaller 20 Gallon Aquarium. In our article: Filters for a 30 Gallon Aquarium we touch on this type of filter more.
What are Undergravel filters?
An undergravel filter is a plastic plate/sheet that is placed in the bottom of your aquarium and then covered with gravel. The water is drawn up through the uplift tubes along with bubbles from an air pump and an air stone. This pulls water from under the plate, which in turn draws water down through the gravel trapping dirt within the gravel. Then, mother nature takes over and the friendly bacteria that live within the gravel breaks down the dirt and fish waste.
This is one of the oldest methods of filtering a 20 Gallon aquarium and is tried and tested and works well. The only issue you will face with this method is that it really needs to be installed when the tank is new. Adding one to an existing aquarium is hard!
Pros
Very effective
Inexpensive
Reliable and if the pump fails it's easy to change
Natural way to filter an aquarium
Takes up no space in the aquarium
Out of sight
Cons
Cannot be added to an established aquarium without lost of mess and stress to the fish
Hard to clean
Gravel will become compacted and will need regular cleaning
What is a HOB filter?
A ( HOB ) Hang On The Back Filter is exactly what is says. A filter that hangs on the back of your aquarium.
The units can be added at any point which makes them suitable for most fish tanks.
This unit hangs on the side or back of your aquarium and has one of two downpipes that reach into your aquarium. With the help of a motor in the HOB unit water is drawn up the pipes which bring water and debris with it which is then passed through a series of filtration medias which physically and biologically capture and break down the fish waste and dirt.
Pros
Very easy to install
Easy to clean
You can use different types of media
Inexpensive
Various sizes available for all tanks
Cons
You need space at the back or side of the aquarium
The sound of running water can be annoying
Some are noisy
Can be difficult to prime and start going.
What is a Internal Power filter?
These filters are the most popular and have been for the past few years as technology has improved and made them one of the most effeciant methods of filtering aquarium water for any fish tank between 10-30 gallons.
They are plastic canisters that contain filtration media which traps the dirt and waste as it passes through the canister which is powered by a waterproof motor. They come in all different sizes and can be used in freshwater and saltwater aquariums.
It's a very efficient and effective way to clean a fish tank for very little money. Easy to clean and easy to install makes them one of the first choices to consider when buying a filter for a 20 Gallon ( 90 Litre ) fish tank.
Pros
Easy to install into a new or established aquarium
You can use different types of filtration media
Inexpensive
Suitable for all size aquariums
Creates a lovely water flow within the tank which helps oxygenate the water
Cons
Take up space within the tank
Spoils the appearance of the aquarium
Get your hand wet when cleaning
Have been known to suck up fry
What is GPH?
GPS stands for Gallons Per Hour and is the amount of water that passes through the filter every hour in Gallons.
The best way to know that you have a suitable filter for the size of your aquarium is to buy on that filters 110-120% of your water every hour. This will ensure sufficient water circulation and the best possible filter for the volume of water in your aquarium.
As an example, the HOB filter we have chosen is a 30 GPH filter. This means that your entire aquarium water will pass through the filter at least once every hour.
If You had a 30 gallon aquarium then we would recommend a filter around 40-50 GPH. I think you get the idea.
Which filters are best for a 20 Gallon aquarium?
We have listed the three types of filters that we have mentioned above and found the three best models and price online. They have been selected for a number of reasons which include: Price, GPH , Style, Build Quality and performance.
Lee's 15/20 Original Undergravel Filter, 12-Inch by 24-Inch
9 new from $14.81

as of December 3, 2023 9:26 am
Features
Made of special quality plastic which resists splitting and cracking
Also has optional flow-thru set-up for use with a power head
Size: 12-inch by 24-inch
Fluval C2 Power Filter
4 new from $21.63
2 used from $14.65
Free shipping
as of December 3, 2023 9:26 am
Features
Ceramic heater core for even and efficient heat distribution
Filters 119 gallons per hour. Flow Rate: 120V/60Hz – 1,000 L/h (264 US Gal/h) and 230-240V/50Hz –900 L/h (238 US Gal/h)
Equipped with cleaning indicator for when the polyfoam needs to be rinsed
Clip on filter; Quick and easy maintenance
Helps provide a stress-free environment; Works to maintain refreshing crisp water
Fluval U2 Underwater Filter
6 new from $34.35
1 used from $27.35
Free shipping
as of December 3, 2023 9:26 am
Features
Filters debris and provides optimal biological filtration
Ideal for fresh or saltwater aquariums. Wattage - 120V/60Hz – 5W and 230-240V/50Hz – 5W. Output - 105 US Gallon
Silent and efficient
Ideal supplemental or stand-alone filter, or for installations where external filtration is not possible
Comes with 3-way flow control with adjustable output, 2 foam pads, 2 poly/carbon cartridges and 40 grams BioMax; Ideal for 12-30 gallon environments
Conclusion : 20 Gallon Fish Tank Filter Review
No matter what size aquarium you own you MUST have a suitable filter to provide your tropical or saltwater fish with the cleanest water packed with oxygen for them to thrive.
Whichever one you choose above is fine by us. You can work out which is the right one for you very easily if you ask yourself a couple of questions. Then it's a process of elimination and you'll have the right filter for your situation in the end.
We hope you found this article helpful. If you have a different size aquarium then we have a review for most size tanks 10 Gallon, 30 Gallon and 50 Gallons plus. Go check them out!
[author title="About the Author"]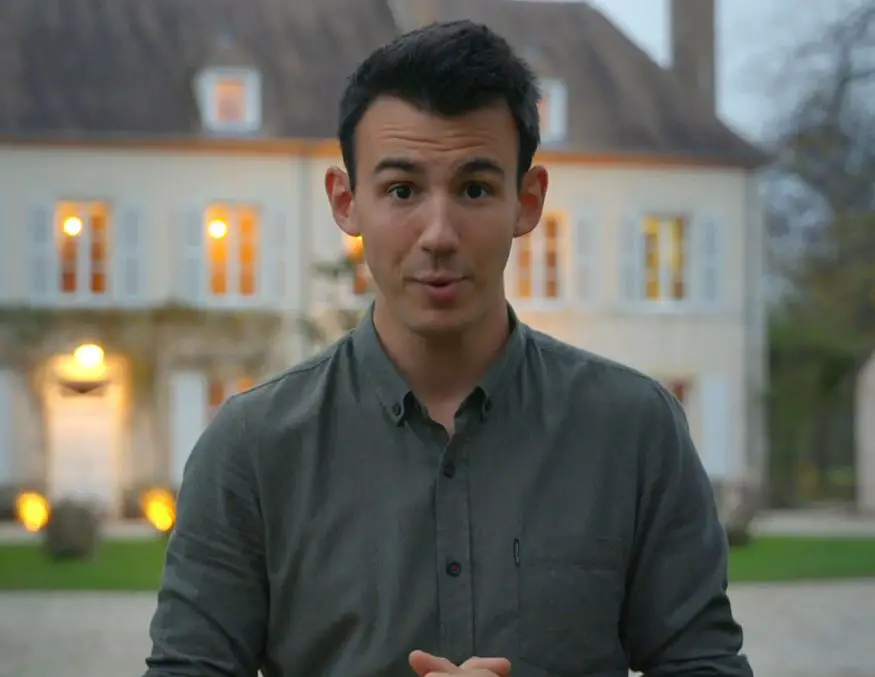 I have been working in the tropical fish industry for over 30 years now and I'm still learning. Everyday is a school day in this hobby. In my spare time I play golf very badly!